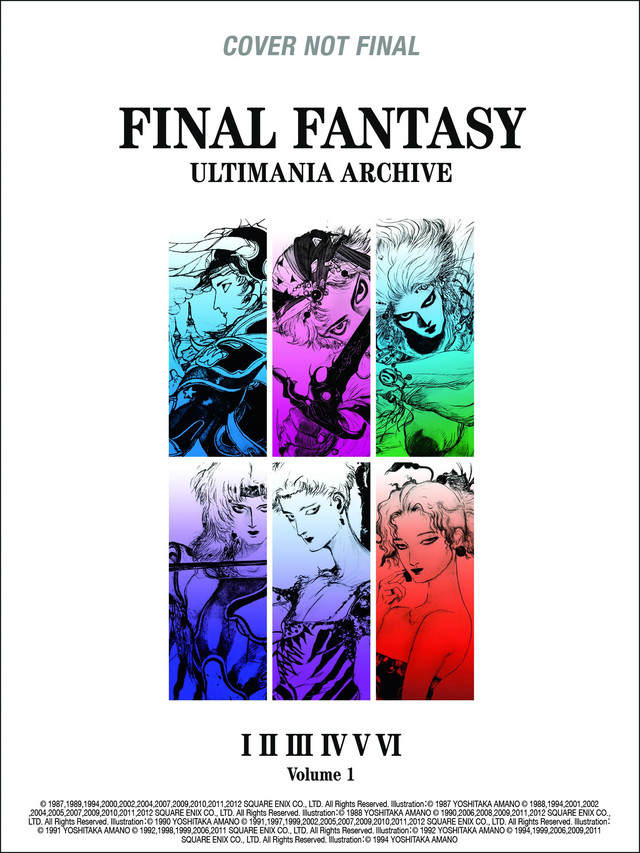 Article taken straight from Crunchyroll.com:
Coming in Summer 2018, North American fans will get a chance to collect a comprehensive art book chronicling the history of the first six classic Final Fantasy games thanks to Dark Horse and Square Enix. Oregon-based Dark Horse is announcing their plans for Final Fantasy Ultimania Archive Vol. 1, the first in a series of three books.

Dark Horse describes the book:
Final Fantasy Ultimania Archive is an astonishing journey through the creation of the seminal roleplaying epic, officially licensed for the first time ever!

This holy grail of Final Fantasy fandom is packed full of original concept art, process pieces, and notes from the original artists and designers chronicling the creation of these timeless games. Containing a total of over three hundred pages collected in a high-quality hard-cover binding, Final Fantasy Ultimania Archive Volume 1 remains faithful to its original Japanese source material while simultaneously offering unparalleled accessibility for Western readers. No Final Fantasy collection is complete without this beautiful tome of art, lore, and history.

Final Fantasy Ultimania Archive Volume 1 goes on sale June 05, 2018 and is available for preorder at Amazon, Barnes & Noble, TFAW, and your local comic shop.
A long time coming to be sure, but these will definitely have a home in my game room when they're released!