In this forum tradition we give a specific member a thread for a week in which they can share whatever information they want about themselves, then answer whatever questions the public asks them. It's sort of an expansion on the "Let's get to know each other" thread by, well, giving one member the spotlight. More information on the concept can be found
here
.
This week's participant is [member=64]Warrior of Light[/member], who has elected to share the following information:
Hello all! I'm a married 34 year old woman from the Great White North (Canadaland) named Dawn. I enjoy reading and gaming...and pegging. LOL I have a career in administration, am taking several courses in writing and business at the local university, and my primary hobby is fantasy fiction writing. My political leaning is liberal and I'm an atheist and the Myers-Briggs type indicator defines me as INFJ (or INTF, on more rational days!). I grew up in the backwaters part of Canadaland in a dysfunctional household as one of five kids. My claim to fame is once being on TV ("The National"), sneezing up to ten times in a row, and of course, my aforementioned pegging fetish.
Oh, and I'm obsessed with Warrior of Light. OBSESSED!
My favorite movies include LotR: The Two Towers, The Avengers, Vampire Hunter D: Bloodlust; my favorite games include Symphony of the Night, A Link to a Past, Skyrim, Neverwinter, and the original Final Fantasy; my favorite books include the Legend of Huma, Spring's Dawning, A Game of Thrones, and Those Who Hunt The Night; as for my music tastes, well, I don't really have specific artists I care for, but I'm a fan of metal and rock music; the TV shows I enjoy(ed) are Doctor Who, Supernatural, Game of Thrones, Flashpoint, and Borgias; lastly, some of my favorite foods are bacon, chocolate, fries-dressing-and-gravy (yep, that's a thing!), and of course, booze.
So with that all said, let the questioning begin!*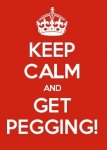 *If I don't get at least one question about pegging, I will cry. xD
Feel free to ask whatever you'd like. This thread will be up for approximately a week before we move onto our next participant.