What's up folks it's about time for our Summer Community Playthrough! We voted for it months ago but the time is now. Well the time is
THIS WEEKEND.

We'll be officially beginning
Sunday 23rd June.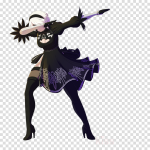 So what IS NieR: Automata?
NieR: Automata is a game for PS4, PC, and Xbox One. It's single-player and you can pick it up for a decent price on most of those platforms, via amazon or digitally.
This is a game about existence, about morality, about questioning what it is to be alive. It is also a game about androids in tight shorts and destructible skirts. It's also a sequel to NieR, a game that came out in 2010 (But is about as separate from it as each FF installment is).
At its core it's a hack and slash game by PlatinumGames (Bayonetta, Metal Gear Rising: Revengeance) but it's a whole lot more. You'll find a blended array of genres throughout NieR but uh...playing is believing!
Lemme run through how we're gonna do this:
I'll be posting up chapters on Sundays and Wednesdays, with the aim that during the following three to four days we'll play up to a certain point. I encourage people to play at their own pace and use the Chapters to discuss the parts relevant to that session! Simple! The Chapters I'll be posting will be roughly 1-2 hours long so you don't have to commit too much time each week, if you're not able to! Again, if you get sucked in and finish the game in a week then
GREAT!

Though this leads me to a very important part of this playthrough.
Chapters:
Part 1: HellO WorlD
Part 2: EdeN
Part 3: KingdoM
Part 4: MisplaceD
Part 5: DevouT
Part 6: [A]fteR all the laughter fades
Part 1-B: HellO WorlD?
Part 2-B: KinG
Part 3-B: maybe if I keep [Β]elievinG
Part 1-C: GoodbyE
Part 2-C: DiscoverY
Part 3-C: DisunitY
Spoilers
NieR: Automata is a game full of discovery and twists and turns, both throughout the plot of the game and the very structure of this digital media. If that last part didn't make much sense....good.
Please mark which chapter of the playthrough you'll be discussing when you make posts here and if it contains spoilers then mark them as such. Please, please, please try to limit or resist posting about chapters we have yet to reach. We WILL play through it all, but I'm sure any who have completed this game already know that some of the surprises in store are a big part of the experience.
I'll keep close watch on this thread in terms of moderating it, but please do be courteous to everyone and wait til we're all caught up to the bits you can't wait to talk about
So plug in your OS chips, strap on your blindfolds, and get ready for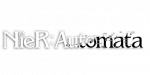 ​
Last edited: