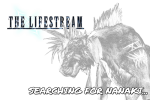 PROJECT DETAILS
TLS is on the lookout for an enthusiastic voice talent to join an exciting ongoing project developed by the site's content creators!
Without spoiling too much, the project itself requires a voice actor to take on the role of dear Nanaki aka Red XIII.
REQUIREMENTS
All potential candidates have access to a 'decent' microphone in order to participate within this project. This microphone does not need to be top of the line, however, it must be able to pick out your voice clearly enough for audio editing / production to do the rest of the hard work.
The role is open to anyone, male or female, barring the above stipulation. Let's search for the best Nanaki among us!
VOICE-OVER TIPS
Here are 7 (get it!) voice-over tips that we recommend for anyone wishing to participate within this project.
The voice talent must be able to record in a quiet, isolated environment with no background noise. It is highly recommended to record on clear days (i.e no rain / fierce wind ambience). Just be aware of any background noise. If you hear something, assume that the microphone will pick it up and restart that particular segment.
Patience is a virtue. Enunciation is very important. Keep in mind that you are speaking / giving information to an audience and they need to be able to understand you. Always take your time and deliver your lines as clearly as possible.
If you stumble or mess up a word, it is very important to re-record the entire sentence that contains that word. It is 100% better to take a little extra time to get a sentence completely right than to insert a word from a different cut into an old cut. The flow will not sound the same and will come across as unnatural. Just start that sentence again!
Always leave a 5 second pause at the start of your voice-over track whilst staying completely silent. This gives sound editors a sizeable sample of background noise/ambience that they can use to clean up your track.
Leave your audio (mostly) raw. It is actually 100% fine to leave repeated bits of dialogue and false starts in your audio. This, again, gives sound editors a lot more to work with.
It is good practice to be aware of your recording setup and position in order to preserve consistency. If you have to take a break and come back to recording, or if recording will take multiple nights, the voice talent needs to ensure that they return to the same setup that they began with. Glaring differences in this will become obvious when listening back.
Most importantly: have fun! Dive into the role, get into character, and remember to also take breaks when you need to! It might sound silly, but if you are not in a good mood when you record, it will become apparent to anyone who listens to it. Return when you are rested, or in a good mood, and voice-overs will always come across much better.
THE AUDITION
Ready to take part? We would like all potential candidates to read for us the following three scripts in their best Red XIII impersonation:
SCRIPT 1
"A fascinating question. I am that which you see before you. Nothing more."​
SCRIPT 2
"My brave mother fought and died here, but my cowardly father left her … I am the last of my race."​
SCRIPT 3
"I am Nanaki of Cosmo Canyon! The son of the warrior, Seto! I'll come back a warrior true to that noble name! So please, Grandpa…"
​
Please label each audio file with your name / username, and the script number, in a suitable wav or mp3 format. Feel free to post the links here, or you can send them in a direct message to me if you prefer.
DEADLINE / ADDITIONAL INFO
The deadline for submissions will be Sunday 8th March 2020 - 9:30 GMT
The decision on a successful voice talent will be chosen by the Producers of the Creative Circle
We reserve the right to close auditions before the end date if we uncover a suitable Nanaki for the project before the deadline
If the deadline passes and we haven't found a suitable voice talent via the forums, we will then be expanding auditions to social media and beyond
Good luck and have fun!