AKA

Jesse McCree. I feel like a New Man
http://www.youtube.com/watch?v=UAPnJbl8wAc#noexternalembed&annotation_id=annotation_412475&feature=iv
Nine Inch Nails in my terminator? is this a dream?
I plan to get mum to watch this as a belated mother's day showing. She loves the film series due to Ahnuld (yes. she's got a thing for musclebound men like Dr. Manhattan or Van Damm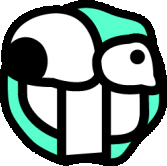 ) . I'm sure she doesn't mind if Ahnuld's merely an endoskeleton in this one.
and regardless of Bale Out, I love the new toys in this film. that is the robots. sick collection is sick!