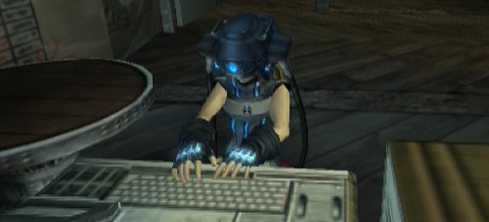 •
MAIN ARCHIVE PAGE
This project aims to preserve the legacy of all aspects of this esoteric entry in the Compilation of FFVII and to make it available for an English reading audience. More features will be added as more information is organized and translated.
–
IMAGE GALLERY
Download over 2300 screenshots and browse the concept art for this game.
–
VIDEO ARCHIVE
An in-depth look at all available cutscenes and gameplay recordings. Chances are that you'll find some enjoyment out of having the scenes and gameplay explained here, rather than sitting through the videos without a guide.
–
AUDIO LIBRARY
Listen to the tracks exclusive to the Multiplayer, as well as a samples of the different voices that were used for your Online Player Character.
–
NPCs OF DEEPGROUND
Who were the quest givers of Deepground? What were their roles and personalities? The insight presented here with the help of maps and screenshots can't be found anywhere else.
-
ONLINE MISSIONS
Over 100 challenges in the form of missions existed by the end of the online service. Some of these were ported over to- or inspired the offline Extra Missions of the post-JORG releases. Here you can also download screenshots organized by mission!
–
SERVICE TIMELINE & VERSION HISTORY
The reader can choose to limit themselves to the short "Timeline Summary", or read the full dissection of how the Multiplayer changed during its eight-month run in 2006. Apologies in advance for the Google Translations, but I didn't want to indefinitely postpone this feature.
–
MEDALS
Clearing challenges and fulfilling certain battle conditions rewarded the online player with medals. The medals didn't really do anything other than being trophies, but they represent yet another aspect of the Dirge of Cerberus experience that only a few thousand people ever got!​
Though the topic may be a niche of a niche of a niche, I believe that many can appreciate this undertaking based on the value in preserving a piece of gaming history.
Many thanks to Joel, mecorx, Twilight Mexican and hito for their translations! For a full source reference and list of contributors, see the bottom of the main page.
If you want to contribute to the project with translations, transcriptions, documents, screenshots or what-have-you, let me know via whatever thread or messaging service suits you.
Last edited: