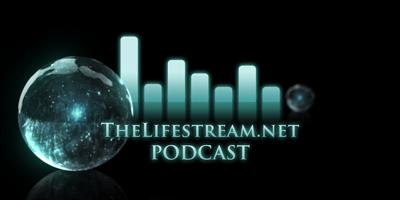 In TLS' continuing efforts to stay as on top of all Final Fantasy news as possible, I'm pleased to announce the release of the first Lifestream Podcast. Forcestealer, AvecAloes, Ryushikaze, Tennyo and myself get together to talk about recent news and other topics, including:
What direction do you see future FF titles taking, especially in light of Yoichi Wada stepping down?
If SE were to remake FF7, how do you think they should do it? Are there things you feel should be changed or left out completely?
True to our Fans Eye View Commentary series we exhibit our penchant for wandering way off topic only to bring the conversation full circle and make it appear that we knew what we were doing. Additionally, for your enjoyment there are two pieces of music are featured:
Black Wing Metamorphosis from
Voices of the Lifestream
Maiden Who Travels The Planet by
HypochondriacPiano from her album 'Pulse of Life'
DOWNLOAD
(Right Click - Save As)