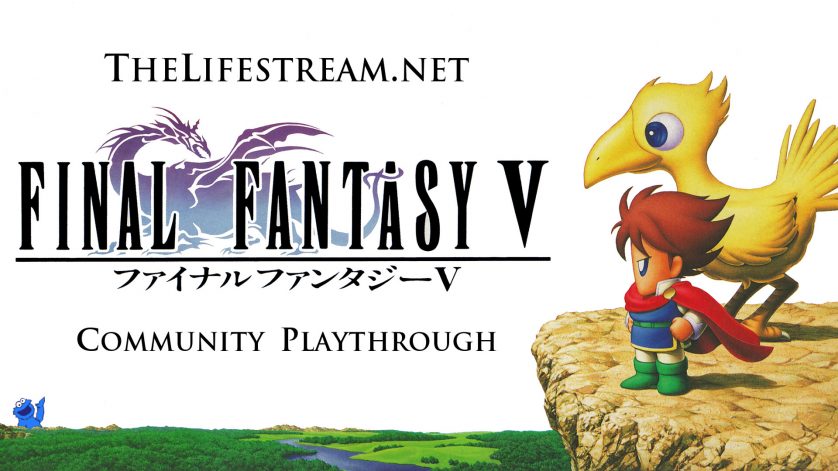 Play Final Fantasy V with The Lifestream!
by Flintlock
January 29, 2016
1 comment
The Lifestream community is embarking on a journey to complete Final Fantasy V over the course of the next six weeks, and we want you to join us!
After narrowly missing out on selection to various other Final Fantasy games in previous Community Playthrough polls, V has finally shaken off its perennial bridesmaid status. The 1992 classic, famous for its job system, has been ported to a number of platforms in recent years, including iOS, Android, Steam and PSN, so there's no excuse not to get involved. We need as many adventurers as we can get if we're going to protect the crystals and save the world!
If you decide to take part, you'll be free to complete the game at your own pace, but if you're able to stick to our schedule, you can join us for weekly Google Hangouts where we'll all be playing through the game and discussing it as we go along. The links to these Hangouts will be posted in the event's thread on our forum, and the first one is tomorrow, on Saturday the 30th of January, at 15:00 PST, 18:00 EST, 23:00 GMT – click here to convert to your timezone.
See you there!