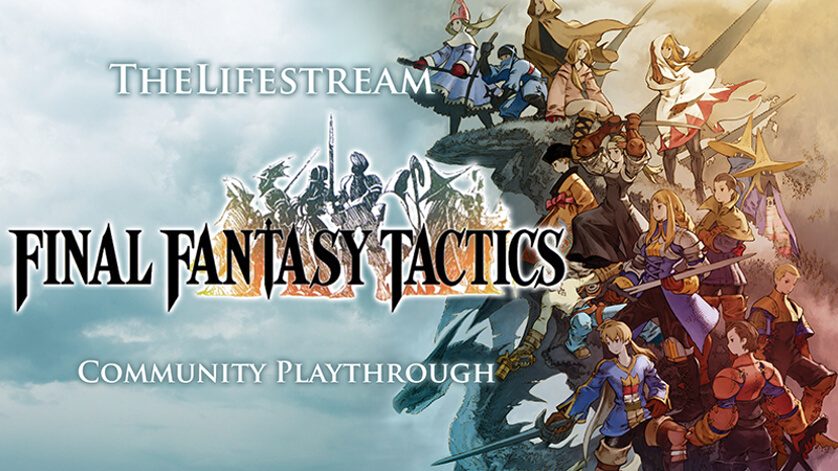 Play Final Fantasy Tactics with The Lifestream!
by Flintlock
February 2, 2017
0 comments
Yesterday we reported on the release date of Final Fantasy XII: The Zodiac Age being announced. If that put you in the mood for some Ivalice adventures, you're in luck: The Lifestream is about to commence a Community Playthrough of Final Fantasy Tactics!
Roughly every six months, our community gets together to vote on a game – usually something from the Final Fantasy series – to play through at the same time, from start to finish. It came down to a coin toss this time, with Tactics winning the tiebreaker against Final Fantasy X. Tactics, first released in 1997, marked Yasumi Matsuno's debut as a director of a Final Fantasy game; he would later work on XII and Tactics Advance. Other familiar names to have worked on the game include producer Hironobu Sakaguchi, composer Hitoshi Sakimoto and character designer Akihiko Yoshida.
The playthrough is open to everyone, and we'd love it if you joined us! All you need to do is hop over to our forum, register an account if you don't already have one, and follow along with the event thread, which is being led by one of our senior staff members, ForceStealer. The thread contains full instructions on acquiring the game (it's available on the PlayStation Network, Android and iOS) and taking part in the playthrough, which is expected to last about seven weeks.
See you there!