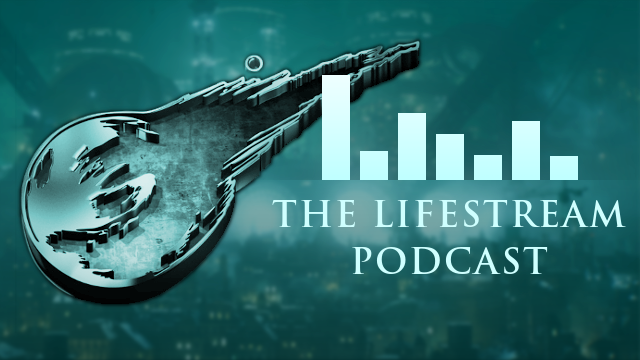 TheLifeStream.Net Podcast
Mini Cast 1
2015 E3 Special Mini Cast
It's our first mini cast on TheLifeStream.Net Podcast! Join Eli (Roger), Flintlock, Imperator Furiosa (Carlie), Lex, and vaderSW1 as we go on a mythical journey into all things Final Fantasy!
In this very special mini cast we are discussing the major announcement of a Final Fantasy VII remake that was made by Sony at the 2015 E3 Conference!
Email us at lifestreampod@gmail.com or reply to the episode post on TheLifeStream.Net forums and let us know what you thought about the Final Fantasy VII Remake announcement! We want to hear from you! Send your questions, feedback, and episode topic suggestions to us at lifestreampod@gmail.com. You can also reply to the episode post for each episode on TheLifeStream.Net forums. Not registered yet? Just visit http://www.thelifestream.net/forums and become a member! Also, please leave us feedback on iTunes! We will do our best to read your questions, comments, and feedback on air!
Total Run Time: 33:33
Subscribe to us on iTunes so you never miss an episode!
Music appearing on this podcast is courtesy of the following:
"Take a Chance" Kevin MacLeod (incompetech.com) Licensed under Creative Commons: By Attribution 3.0 http://creativecommons.org/licenses/by/3.0/
Link to "Fulfilled Desire" from the Final Fantasy Crisis Core Soundtrack as recommended by Lex.
Special thanks to Flintlock for the episode artwork!
Warning!  Explicit content.
Podcast: Play in new window | Download