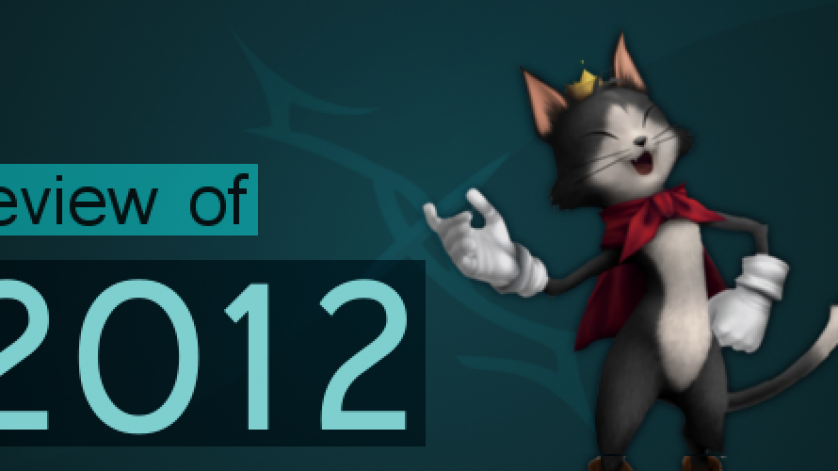 Looking back at 2012 on the Lifestream
by Flintlock
December 31, 2012
5 comments
The days of 2012 are drawing to a close. It's been quite a year: the Higgs Boson has been found, London has hosted the Olympics for the third time, and Barack Obama has been re-elected. More importantly, the world hasn't ended, which means we can take a look at some of our highlights of the year on the Lifestream. Here's what you might have missed…
January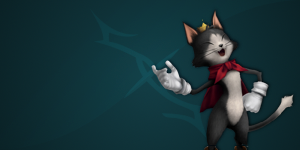 We were able to bring you a couple of exclusive translations in the first month of 2012, thanks to the linguistic abilities of our members. Claudia Wolf provided an extensive summary of The Kids Are Alright, an official "lateral biography" of the Turks which has only been published in Japanese. Meanwhile, Quexinos was kind enough to provide us with the missing link in our translations of the 10th Anniversary Final Fantasy VII Ultimania with Cait Sith's profile. We'd been missing it for over three years!
New forum members*: Soak, Flintlock, Aqua, Blade, Unlucky
New forum threads**: 208
February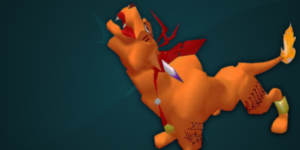 February marked the start of a new commentary project on the Lifestream. Ryushikaze and his band of merry members did their best to follow the chaotic nature of Final Fantasy Unlimited, a Japanese animé based on the themes of the Final Fantasy series which originally aired in 2001. This month also marked a turning point for this website, as Shademp took on the role of content coordinator and set about turning us into the definitive Final Fantasy VII resource. Let us know how we're doing in the comments!
New forum threads: 228
March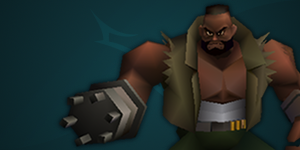 Lifestream member Pixel released the latest in the line of our popular audiobooks in March, called On the Way to a Smile: Case of Barret. Shademp then released his first Unused Text article of the year, delving into the game's secrets to reveal, amongst other things, a removed element of the Fort Condor game mechanics and a line of dialogue for Yuffie that occurs before it's possible to recruit her. You can find an index of the Unused Text series here.
New forum members: Loki, Morello, Demona, Kuroto, penandpaper
New forum threads: 351
April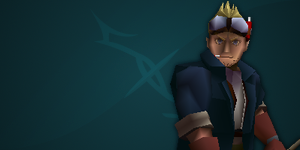 April was a month of community events on the Lifestream. 24 of the most famous names from the Final Fantasy series took part in a character battle on our forum. Prince Lex beat Flintlock in a real-time race through Final Fantasy VII, probably the first time such an event has been streamed live on the internet. Flintlock then organised a community playthrough of the same game, which a number of forum members took part in.
New forum members: Kassi
New forum threads: 314
May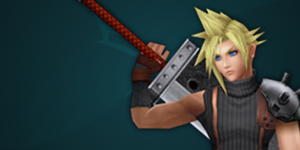 The aforementioned character battle drew to a close in May, with Cloud emerging as the forum's champion at the end of the month. There wasn't much in the way of new activity, probably because of ongoing projects that had started earlier: the community playthrough was still going strong, and the Final Fantasy Unlimited commentaries reached their 18th episode of an eventual 24 – quite a marathon.
New forum threads: 334
June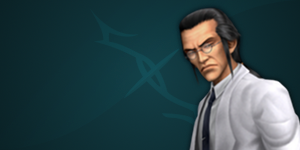 We had some bona fide Final Fantasy VII news to bring you in June, as Square Enix began preparations ahead of their PC re-release of the game. As befits the company, they handled the launch in a somewhat shambolic way, launching a website for the game in error and then hastily taking it down. They went on to make the exact same mistake with the game itself a couple of months later, making it available to download for a few hours before withdrawing it for another week. "Omnishambles" was the Oxford English Dictionary's word of the year for 2012, and at times one might think it was created to describe Square Enix!
New forum members: McGarry, Ciaran
New forum threads: 353
July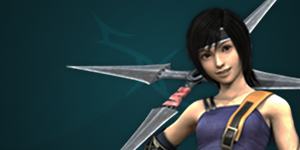 July saw Pixel release another audiobook, On the Way to a Smile: Case of Yuffie, half a year after the Case of Barret. Then Square Enix gave us something more to talk about by publishing a promotional video which showcased a never-before seen version of Final Fantasy VII. Our forum members were quick to sink their teeth into it and find a number of differences from the original game.
New forum threads: 215
August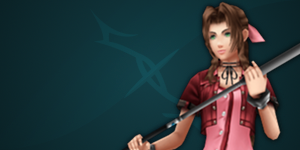 This was the month that Square Enix finally released (for good) their new PC version of Final Fantasy VII. The word "new" might be a misnomer, however, as it is essentially the original game, complete with lacklustre MIDI music, with a couple of extra features tacked on, such as in-game achievements. Because 2012 was the 15th anniversary of the original's release, Square Enix engaged in a little more publicity than usual; Claudia Wolf was kept busy translating two interviews Famitsu had conducted with Yoshinori Kitase and Tetsuya Nomura.
New forum members: TotoriTori, CameoAmalthea, King Porky Minch
New forum threads: 134
September

We were able to bring you one of our more interesting stories of the year in September, as two Italian film-makers had created a surprisingly impressive live-action Final Fantasy VII film teaser. Although the pair were unable to secure funding for their film, they have since announced that they will be turning the concept into a web series, which we await with interest. Also in September, Ryushikaze kicked off a new Let's Play series, turning his attention to Dirge of Cerberus, and Pixel released an audio book with a different subject: Final Fantasy XIII.
New forum members: Kuja9001
New forum threads: 167
October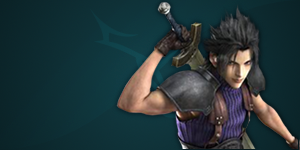 Our site developers, led by Fangu and Cthulhu, were hard at work putting together a new layout – which you are looking at right now – in October. The redesign went live at the end of the month, which meant there wasn't a lot of time left for other projects. Still, Prince Lex shared this video of Final Fantasy VII in five minutes, which in turn inspired Mr. Ite to make an effort at distilling the game into 100 lines of essential dialogue.
New forum members: Flo
New forum threads: 164
November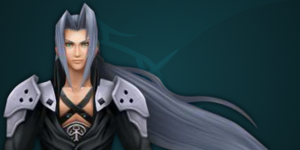 November was one of those wonderful months where we were able to bring you something completely new and exclusive. Shademp acted as both brains and bank for the project, investing his expertise and cash into a thorough analysis of the rare Final Fantasy VII DVD, which contained high-resolution FMVs and creator interviews. To the surprise of exactly nobody with any knowledge of the history of the game, the FMVs had considerable differences from those that were used in the final game. In the same month, Flintlock launched a new feature, weekly roundups of Final Fantasy news, including non-VII topics that wouldn't otherwise appear on the site at all.
New forum members: Clourline, Teiocho, PhantomSephiroth, jazzflower92, Morana, DrunkenChi
New forum threads: 182
December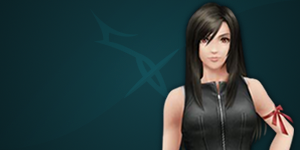 This month was the 25th anniversary of the first Final Fantasy game being published, which meant it was also the anniversary of the birth of the series. Square Enix had previously announced the publication of three new Ultimania books to mark the occasion, of which we hope to bring you coverage of the second book, featuring Final Fantasy VII. Finally, the Lifestream spread its wings onto four different social networking sites – Facebook, Twitter, Google Plus and Tumblr – giving you more ways than ever to stay up to date with all our news and projects in 2013!
New forum members: Leaferian, eleamaya, Lonely Paper Star, Pyrefly, skyrise
New forum threads: 200
* Only members who have made at least ten posts a month since joining
** Includes threads which were later deleted
Most viewed articles in 2012
It's worth noting that the number one article on the list, which declares the love triangle debate over, has more than 17 times as many page views and nearly 16 times as many unique views as the second most popular article. It clearly remains a controversial topic!
What our members said on the forum
It's great to talk to people who are playing through the same game as you – and screwing up like you.
– Russell
It's the only forum I bother with these days. It's just a nice laid back place.
– Ryoko
New front page launched, front page updated more regularly, a playthrough of VII from beginning to end, more people streaming stuff quite regularly, more folks becoming involved in what the site is aiming to be – it's been a good year on the whole for the site.
– Prince Lex
I've never been part of a fandom community as much as this one.
– Danseru-kun
Join the conversation on the Lifestream forum.
Thank you!
The Lifestream would like to thank all of its readers, community members, contributors and staff for making 2012 a success. See you next year for more of the same!
Weekly roundups will return in 2013.