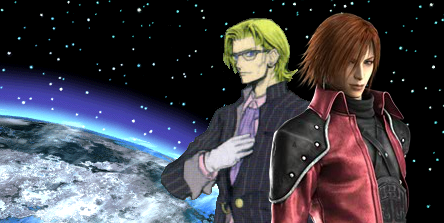 Forum veterans Squall_of_SeeD and Shademp are proud to present two new features for our Canon of FFVII section. Both centre on using devoted detective work to try and uncover the truth behind certain names in the franchise. Are the names canon…or not? Click the headings to find out.
After extensively researching game magazines, books and online sources, Squall_of_SeeD reaches interesting conclusions about the names of certain individuals related to Shinra.
Read to learn if, indeed, the planet even has a name at all. Article written by Shademp, edited by Squall_of_SeeD & developed in collaboration with the people of the forum.
Follow this link if you wish to comment on these new entries to our FFVII Compendium!