Verdot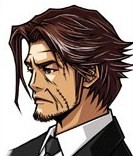 The director of the Turks, Tseng and Cissnei's boss. He has a strict personality and a professional attitude to his work. A long-time employee of Shinra from the time when they were still a small weapons
manufacturer, and President Shinra has deep trust in him. Although in this game he is only referred to as 'Director'–he doesn't appear himself nor is his actual name used–he is a key character in "BC". He commands the efforts against AVALANCHE, but after learning that his daughter Elfe is with AVALANCHE, he leaves Shinra and, as her father, does whatever he can to save her.
---
Aerith's Ribbon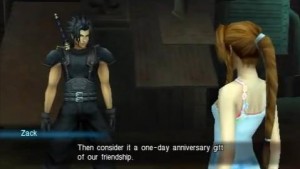 The pink ribbon given to Aerith in Scene 04-09 as a 'one day anniversary gift'. In "FFVII" and "BC" she wears the White Materia, a memento of her mother, with this ribbon. And in "AC", those who fought with Aerith in the Jenova War and Barret's daughter Marlene had a pink ribbon somewhere on their bodies so they wouldn't forget her.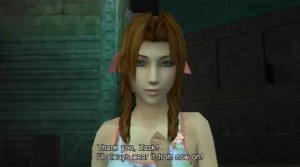 ---
Hero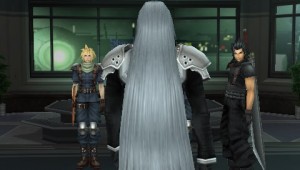 While it does carry the general meaning of 'hero', many times in this world it refers to Sephiroth specifically. In particular with the tremendous media exposure during the Wutai War, this raised Sephiroth's profile as a hero.
---
Kalm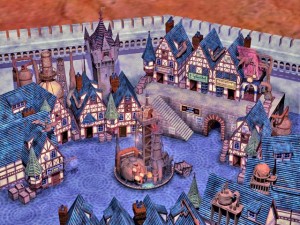 A town on the outskirts of Midgar and, possibly as a counter-measure against monsters, the perimeter of the town is surrounded by a tall wall. In this game only its name appears, but the town has seen many
calamities, and in "BC" the town is destroyed due to a misfiring by the Shinra Army, and the survivors are taken to the Shinra Manor and made into test samples by Shinra, who intended to cover up the
incident. In "DC" the residents are massacred by the Deepground SOLDIER attack, and the children are abducted to be used for creating the mako needed to call forth Omega.