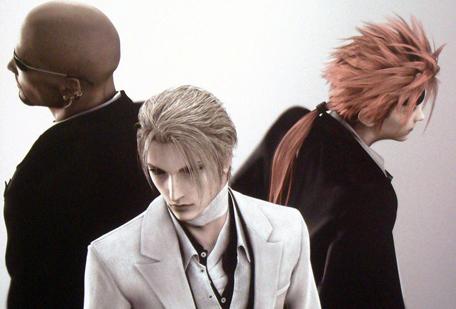 *The content of this page has been moved*
Just in time for the holidays, XComp/LH Yeung has finished translating the final, and, perhaps, most anticipated "On The Way To A Smile" title: Case of ShinRa. This story begins during the events of FFVII, detailing Tseng and Rufus' survival, as well as the Turk's actions during the final night of the Meteor crisis in Midgar.
After that, it focuses on various ordeals that Rufus experiences, the construction of Edge, and what initiated the Turks to search for JENOVA at the beginning of Advent Children.
You can read the full story either by clicking the "Read the rest of this entry" link below, or at XComp's site. Also, remember you can find links to all the other OtWtaS entries at the Advent Children Complete link under "Coverage" on the left hand side of our site (or by clicking the link in this very sentence). Thanks again to XComp for putting all his hard work into this.