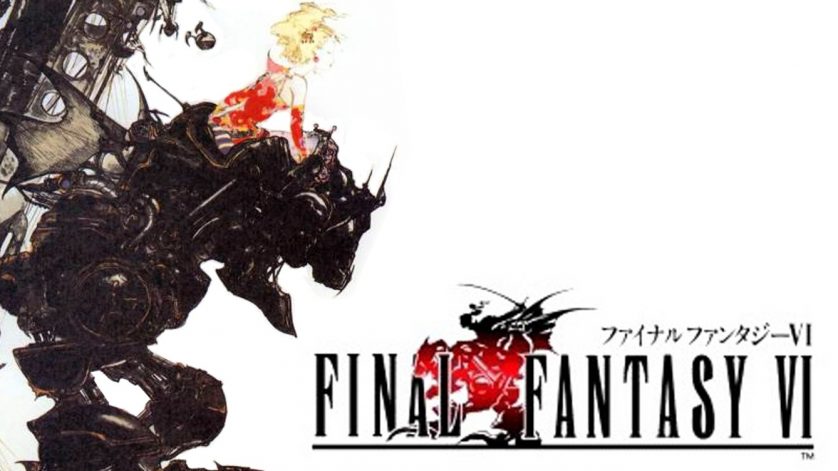 FFVI coming to Android and iOS
by Dark and Divine
October 12, 2013
4 comments
In this week's roundup: FFVI for Android & iOS; FFX HD japanese release date; FFVII's Honey Bee Inn rendered in 3D; Square-Enix launches a crowdfunding platform; plus the latest from our forum.
Final Fantasy VI coming to Android and iOS (via Kotaku)
Square Enix will be releasing a modified version of the beloved Final Fantasy VI, originally released in North America in 1994 as Final Fantasy III, this winter for iOS and Android, long-time Square director and producer Takashi Tokita told Kotaku today. The game won't be a straight port.

"It is basically like a remake of the original VI," Tokita said as he proudly revealed his surprise at the end of a presentation about the recent smartphone release of FFV and the upcoming mobile release of FFIV: The After Years. "But there have been some enhancements."

"The battle systems have been altered for the other [mobile remakes] for Final Fantasy and VI will be the same. For instance grinding was an issue and people had to spend a lot of time leveling up. Now on the mobile devices the battle systems have been adjusted so you don't have to fight as much and can enjoy the game for what it is."

The graphics, he said, will be refined for cellphones. They'll still be 2D but sharpened, a la the recent mobile release of V.

The next release in the Legacy series will be a mobile port of Final Fantasy: The After Years, which was originally released on phones in Japan and as a downloadable game for the Wii in the U.S. The mobile release is a 3D remake of the original release.
Takashi Tokita also stated that, if the Legacy Project is sucessful, they would like to also include the PS1 era's FFs and beyond, noting that there are many FFVII's fans inside the company and they are looking foward to work with the game.
Excited by these news? Share your views with us in our forum.
Final Fantasy X & X-2 HD Japanese Release Date Announced (via Gematsu)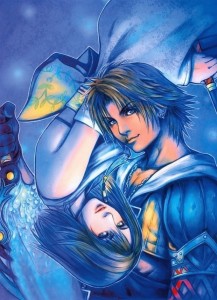 Rejoice, FFX fans! S-E has finally anounced the release date of FFX and FFX-2 HD in the japanese market. The date is December 26 and the game will be available in various formats, with starting prices at 3,600 yen (download price). The release date in other markets is still to announced, though. In the meantine, Square-Enix is also planning to release in their online store the Ultimania Books for both games, their respective original soundratcks and a new FFX-2 book named "The Eternal calm". Three new pieces of FFX  CG artwork were also released. You can check them here, here and here. Credits go to our member Tetsujin for bringing this to our attention.
Can't wait for these new versions of FFX and X-2? Share you enthusiasm with us in our forum.
FFVII's Honey Bee Inn rendered in 3D
Andrew Denning, a Digital artist who had previously made a 3D version of Aerith's Church, has now made a good use of his awesome talent to render the Honey Bee Inn also in 3D.
My church environment got a great reaction and many people want more FF7 content remade. I hadn't uploaded anything in a while but I hope you guys enjoy this one. I mainly created this for a render in Maya but I decided to throw it into UDK to see how it looked. There are a lot of things I need to improve in this one but it was mainly done on a whim so I may continue it later or I might not. (…)
More of his work can be seen here. Credits go to our member Shademp for bringing this to our attention.
Square-Enix Launches a Crowdfunding Platform
Collective is a curated platform that enables creators to post ideas, and gamers to judge whether those ideas should become reality or not. Every idea that's successful with the community is checked and helped by Square Enix, while a partnership with world-leading crowdfunding platform Indiegogo enables gamers to then back the ideas they love the most.
Interested in this new Square-Enix's project? Tell us what you think in our forum.
MORE FROM THE FORUM