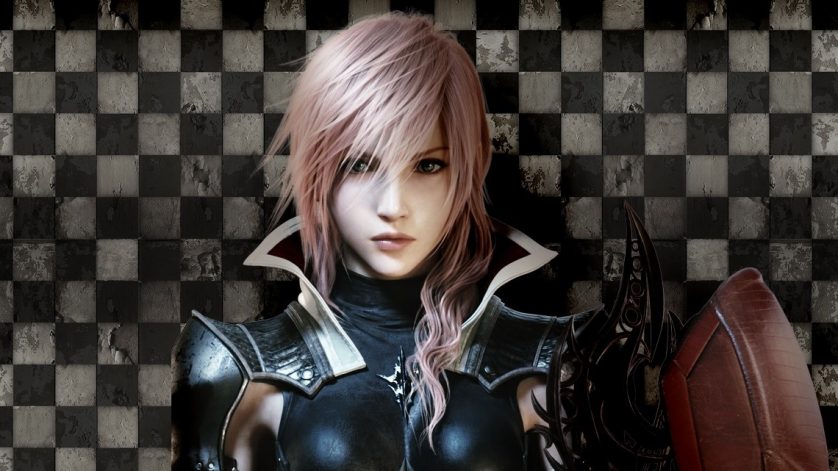 Lightning Returns: FFXIII Collector's Edition Announced
by Dark and Divine
December 13, 2013
0 comments
In this week's roundup: Lightning Returns: FFXIII Collector's Edition Announced; Final Fantasy X/X-2 HD Remaster Trailers; Final Fantasy 5 arrives on Vita; plus the latest from our forum.
Lightning Returns: FFXIII collector's Edition Announced (VIA ign)
Square Enix announced the Lightning Returns: Final Fantasy XIII Collector's Edition available exclusively through the Square Enix Online Store. Launching when the game releases on February 11, 2014, this special edition contains a heap of goodies, the most interesting of which is a DLC code for Aerith Gainsborough's "Midgar's Flower Girl" outfit, based on the famous heroine from Final Fantasy VII.

Aside from Lightning playing the role of one of the series' most beloved characters, you'll also get a silver embossed pocket watch, exclusive premium packaging art, and an 80-page hardcover artbook.

The Aerith costume joins Lightning's terrifying Moogle outfit and her Cloud Strife garb as the three raddest things in the history of the world. The collector's edition will run you $89.99, and is available exclusively in North America. Check out our Let's Play commentaries of the Japanese version of Lightning Returns leading up to its release on February 11.
Do you think this Collector's Edition is worth it? Tell us what you think in our forum.
Final Fantasy X/x-2 HD Remaster Trailers (VIA screencrush)
Are you ready for an influx of Final Fantasy 10/10-2 HD Remaster trailers? We hope so, because here are a few that feature some old friends, Auron, Kimahri, a few of the Aeons and Yuna's Wedding.

Mmm, look at all of the updated gameplay footage and enhanced cinematics. First up is Yuna's Wedding, in which we see Yuna take a stand against Seymour while Tidus and the rest of the crew grind their way down to the ceremony as if they came straight out of Jet Grind Radio.

The next few videos show us highlights that feature party members Kimahri and Auron. After that, we've got a reel starring the Aeons that Yuna can summon in battle. Thankfully, unlike the actual summon animations, the video is fairly short. Last but not least is a video showing us many of the various non-player characters that can be found throughout the games. These videos should get the nostalgia gears going.

Final Fantasy 10/10-2 HD Remaster will be released on March 18, 2014 for PlayStation 3. The release date for the Vita version has not been announced yet, but we'll let you know when that information is made available. Meanwhile, watch the videos above and below to marvel at the updates to the games.
To see the rest of the trailers, click here.
Still excited by this HD remake? Share the wait with us in our forum.
Final Fantasy V arrives on Vita (VIA sHACKNEWS)
Good news, Final Fantasy fans! Final Fantasy 5 has arrived on Vita, giving you a chance to re-live the 1992 Super NES classic in the palm of your hands! (Well… you can re-live it as it was ported to the original PlayStation, anyway.)

Fans will recognize Final Fantasy 5 as being one of the first game in the series to use the refined job system, with players gaining access to new jobs by collecting crystal shards. They're also likely to recognize the story, which follows traveler Bartz Klauser, as he encounters Princess Lenna and helps investigate King Tycoon's disappearance and the sudden stoppage of the wind.

Final Fantasy V is available now on Vita for $9.99 from the PlayStation Store. If the PSone Classic version's localization issues are too much to gloss over, a version of the game was also released on iOS and Android earlier this year for $15.99.
Excited with this Blast from the Past? Tell us what you think in our forum.
MORE FROM THE FORUM