That's right. You can now stalk..I mean…follow one of the creators of FFVII on 1UP.com.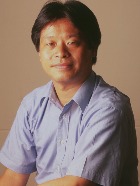 Yoshinori Kitase has set up a blog in honor of Dissidia's Western release where it will talk about the development and creation of the game.
Check out his blog right here and read up on it.