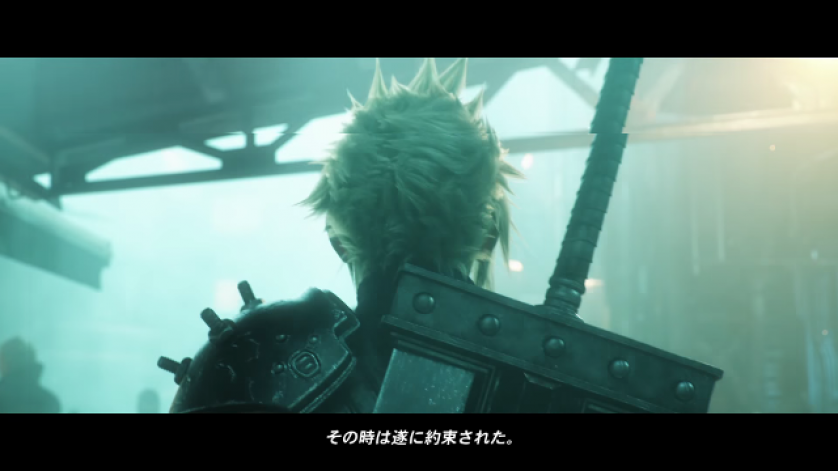 Final Fantasy VII E3 trailer transcript
by Flintlock
June 16, 2015
28 comments
In this article, we look at the monologue of the Final Fantasy VII remake trailer, revealed today at E3. It's full of allusions to the game's plot and even its fandom. We break it down one line at a time. Screenshots with Japanese subtitles are provided for comparison.
Update: thanks to Lifestream forum member Strangelove, we've added translations of the Japanese subtitles so you can compare them to the English voiceover. The translations are in green.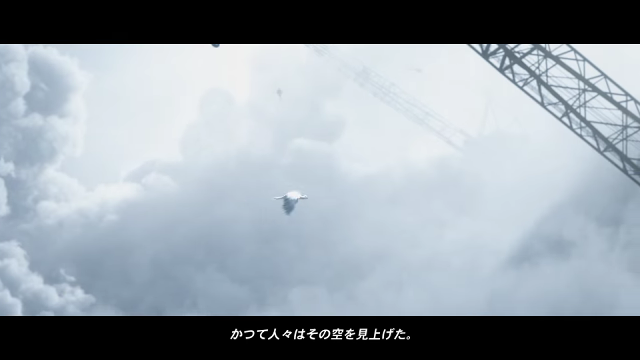 Long ago, we looked upon a foreboding sky.
Before/previously people looked up at the/that sky.
This refers to Meteor, from the original game.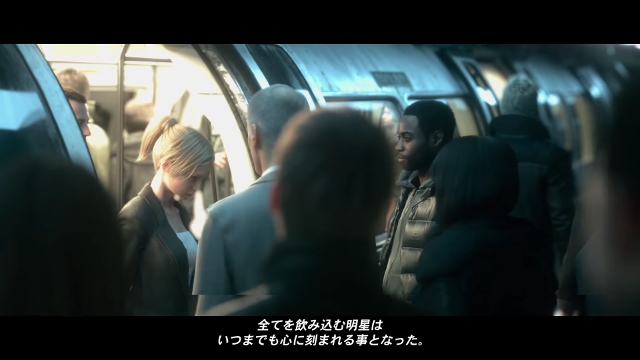 The memory of the star that threatened all burns eternal in our hearts.
The bright star that [would/does] engulf everything will always be remembered.
The star that threatened all is, again, Meteor, but the burning in our hearts alludes to the continued passion for Final Fantasy VII some 18 years after its first release.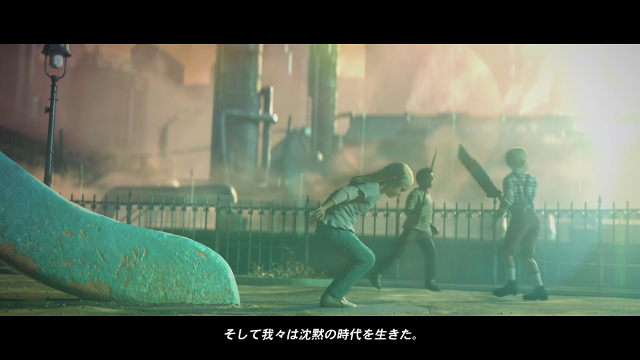 In its wake came an age of silence.
And [following that] we lived [in/through] an age of silence.
The age of silence refers to Square Enix's regular denials that they were considering a remake, despite the obvious demand for it.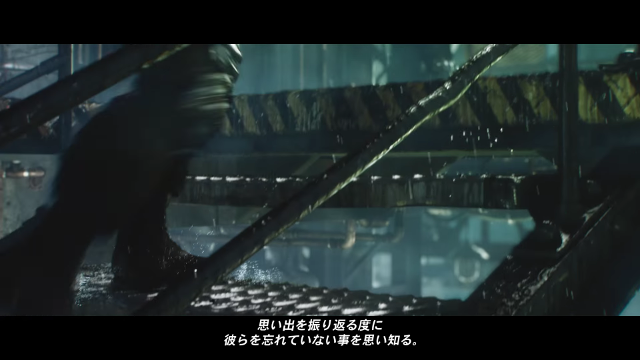 Yet with each fond remembrance, we knew: those encountered were not forgotten.
Each time we look back on [our/those] memories we realise that we have not forgotten them [those people].
(See next line)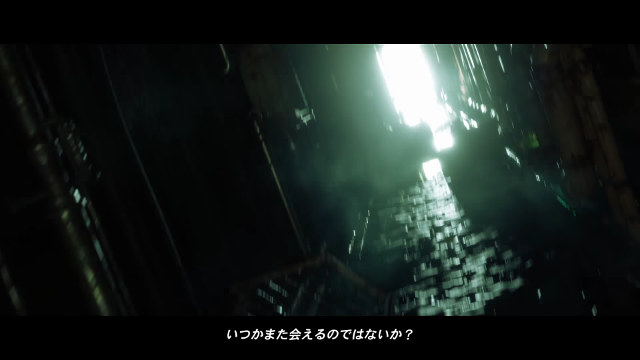 That someday, we would see them again.
[We wonder if we] might meet/see them again someday.
These two lines hint at the possibility that Square Enix were considering a new Final Fantasy VII game for some time before today's announcement. It could also refer to many fans' belief that a remake was inevitable, no matter how many times the company said otherwise.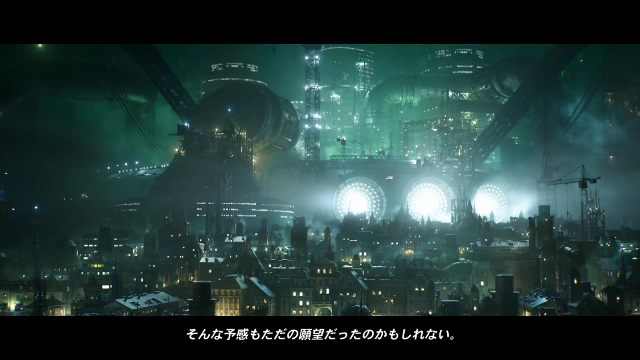 Perhaps it was no more than wishful thinking.
That [such a] feeling/premonition, too, perhaps was merely a wish/desire.
There have been dozens of rumours since the Final Fantasy VII Technical Demo for the PlayStation 3, but all of them – until this one – had amounted to nothing, leading many fans to be disappointed.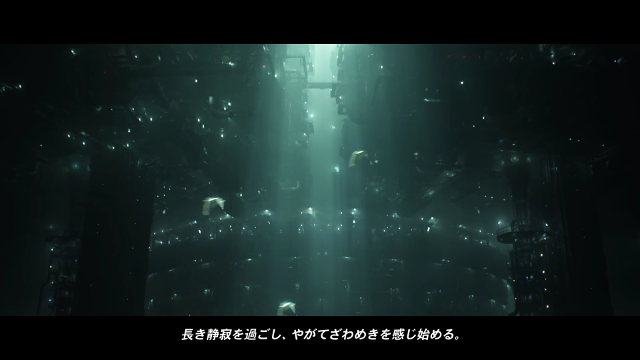 But after the long calm, there are now beginnings of a stir.
[We] live/passed time [through] a long quiet/silence, and eventually [we] start to sense a stirring.
Teasing what is about to be revealed.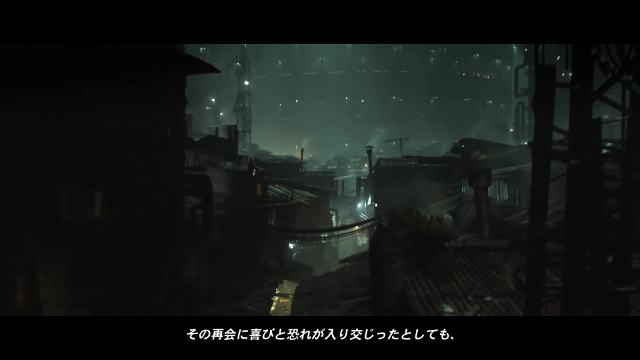 The reunion at hand may bring joy, it may bring fear.
Even if that reunion is mixed with joy and fear, (continues to next line)
No matter what kind of a game Square Enix end up producing, some fans are bound to be disappointed, and there is going to be a lot of apprehension over the changes that will have to be made in updating the game for modern consoles. The Reunion is a double entendre: as well as being a key concept in the story of Final Fantasy VII, it refers to the reunion of the cast of characters.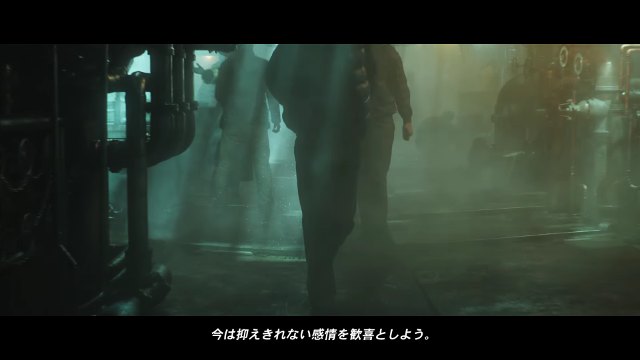 But let us embrace whatever it brings.
[for] now let us [say/take these] irrepressible emotions [are/as] joy.
This could be interpreted as the developers asking fans to give the game a fair chance, even if it ends up being significantly different from the original.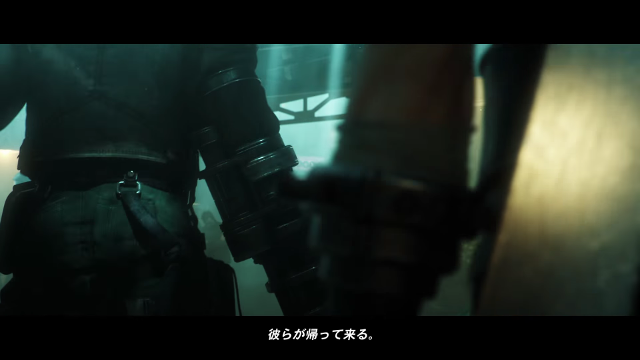 For they are coming back.
They are coming back.
Up until this point, viewers might have thought that Final Fantasy VII was getting a sequel or another spin-off, but this line, immediately followed by the famous first three notes of Opening ~ Bombing Mission, gives the clearest indication yet that it will, in fact, be a remake.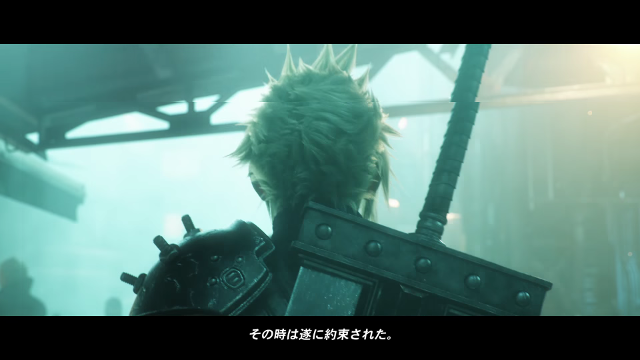 At last, the promise has been made.
That time [their return] has finally been promised.
As well as referring to the promise Cloud made to Tifa when they were growing up together in Nibelheim, this refers to Square Enix's "promise" to remake the game. At last.