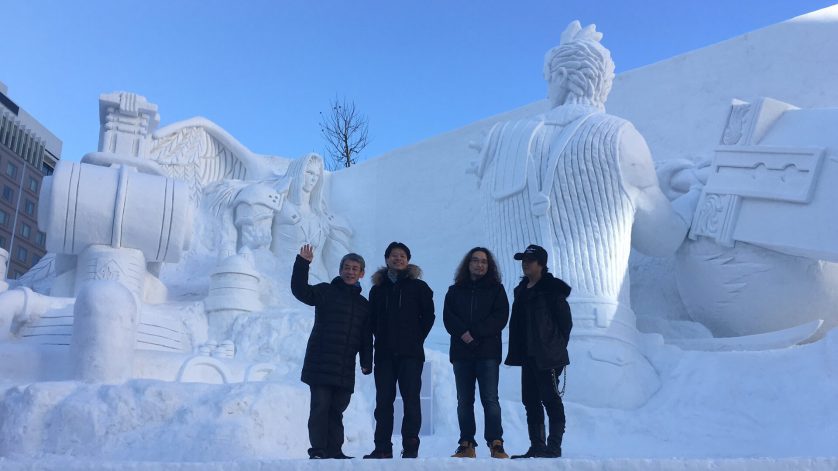 Don't expect VII Remake any time soon – Hashimoto
by Flintlock
February 5, 2017
0 comments
Final Fantasy Brand Manager Shinji Hashimoto has warned that the Final Fantasy VII Remake is going to be a long time in development, but stressed that Square Enix are taking care to make it "properly".
Speaking to India Today Tech during a two-day visit to the India Gaming Show, Hashimoto compared the development processes of the Remake and Final Fantasy XV, which was finally released some 10 years after its initial reveal as Final Fantasy Versus XIII:
A game like FFVII Remake is not something that you can do a half hour's job on. You have to make it properly, with care and attention. It's not going to take a short time [to make]. Having said that, the thing about FFXV was, there wasn't one continuous development on the game. There were lots of things going on behind the scenes that a lot of people don't know about.
Hashimoto, who also served as a publicity producer for VII's original 1997 release, went on to speak about Final Fantasy XII's upcoming HD remaster, The Zodiac Age, and Square Enix's "multi-year, multi-game" partnership with Marvel, which was announced last week. You can read Hashimoto's comments on the India Today website.
Pictured above, left to right: Shinji Hashimoto, Yoshinori Kitase, Kazushige Nojima and Tetsuya Nomura posing in front of a sculpture at the 2017 Sapporo Snow Festival in Japan.
Thanks to Lifestream forum member Theozilla for sharing the interview with us.