New FFVII Remake screenshots from MAGIC 2017
by Tetsujin
February 18, 2017
0 comments
Final Fantasy VII Remake director Tetsuya Nomura made an appearance at MAGIC 2017 (Monaco Anime Game International Conferences) and showed off screenshots for both FFVII Remake as well as Kingdom Hearts III.
Check out the Remake screenshots below: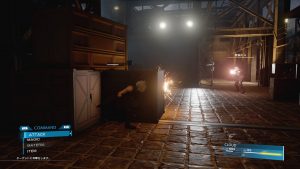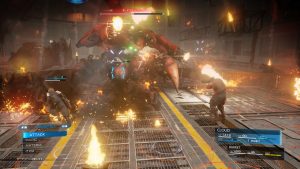 Nomura told attendants he had wanted to show a video but the company refused. He mentioned that the Guard Scorpion is the first boss and that environments will be partly destructible and that the menus depicted here are not yet finalized.
Source: Gematsu