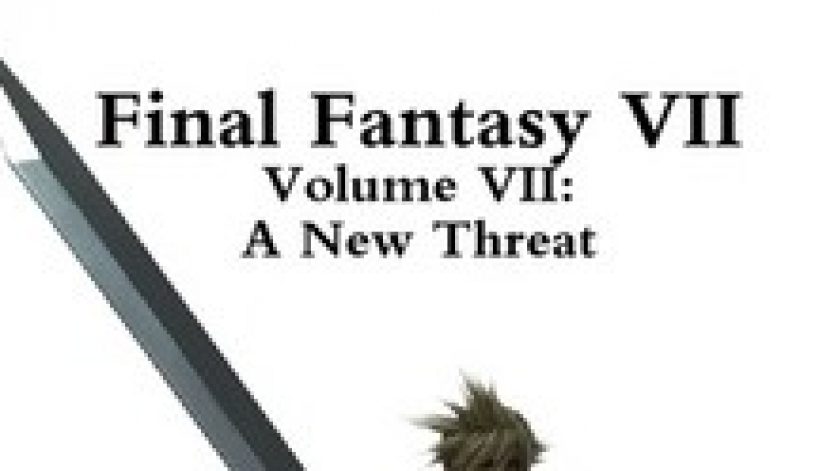 Final Fantasy VII: A Novelisation by M.J. Gallagher
by Lex
November 18, 2012
0 comments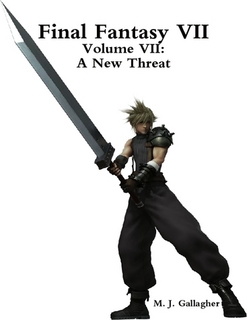 Final Fantasy VII fan and author M.J. Gallagher (known to The Lifestream as member S and G) has been hard at work on a large-scale re-telling of the Compilation in novel format for over 3 years.
"Volume VII: A New Threat" covers the events from the beginning of the original game until the Nibelheim flashback in Kalm and has been available here on fanfiction.net since 2009 in smaller chunks. Recently, S and G has released Volume VII in its entirety in eBook format, available for download here.
Regarding the project, S and G had this to say:
The project has been active for a number of years and has been online in some form or other where it has become popular. It's only now that real steps forward can be made.

I would just like to say a huge thank you to the members of TLS and particularly fandom individuals including Shademp, Squall_of_SeeD, Makoeyes, Letao, Suzaku, Hitoshura, XComp, DarkAngel, Shinra Employee, Vilaeth, GlitterBerri, Chocolinx, Schala-Kitty, Cthulhu, HcloudXIII, X-SOLDIER, MPesca, LicoriceAllsorts, Kaleidoscopequack, OWA-2, Cyntalan, Souya, DLPB, Ryushikaze and Switched among others. You have all contributed heavily towards what I hope will be an enjoyed project.
The text follows the canon while taking artistic liberties; including elements from every Compilation title as well as obscure additions from other pools of Final Fantasy VII knowledge – such as Shademp's Unused Text Series. It speaks volumes that the author has managed to gel this information together in an engaging and cohesive piece of writing that not only manages to be canonically accurate – but that is also very entertaining for any VII fan.
Volume VIII: The Man in The Black Cloak is currently a work in progress and available to read here.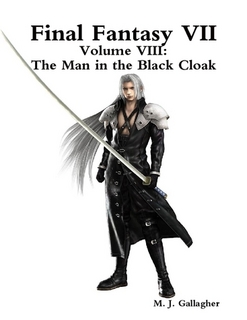 Critiques of the fan work have been largely positive:
They [your descriptions] are completely in character, completely believable…I like stories I read to be firmly rooted in time and place, since this gives an added reality to the imaginary world, and you do this very well.
-LicoriceAllsorts
You bring great talent to your retelling and your thorough knowledge of the other entries in the compilation really shines here. When it's done, I anticipate that this will be the definitive tome for Compilation fans.
-Mr. Ite
Those writings…were very awesome.
-Makoeyes987
…there's a great deal of talent you have here and I'm very impressed by your dedication…but let me just say that I think you're one of the best fanfic writers I've ever seen, simple as. Your description is amazing, your characterization spot-on and you obviously done your homework as regards to the FF7 universe. I applaud you.
-Daryl Falchion (A.K.A Amy Pond, Dawnbreaker, Warrior of Light)
A Facebook page created by the author for the project is available here. You can also discuss this project on our forums.