AKA

Jason Tandro, Doc Brown, Santa Christ, FearAddict, Thibault Stormrunner, RN: Micah Rodney
Bout to go on a trip down memory lane here. I found a complete PDF collection of these fantastic french comics. I know I can't be the only one here who's heard of them so to my fellow fans I hope I don't step on toes with my dated knowledge of the series
I grew up with these because my dad fell in love with them while he was in S.H.A.P.E, Belgium. We had a handful of the books and I read through them all. While I was pretty young at the time and didn't get all the historical references and some of the jokes went over my head, I enjoyed the adventures of the little Gauls and their magic potion.
Here's a place to find a complete, albeit I'm certain misnumbered set of the comics
So it's been a while but some of the adventures that remain freshest in my mind are
Asterix and the Great Divide
,
Asterix at the Olympic Games
, and
Asterix and the Banquet
. Also shout out to
Asterix in Britain
for a running joke which I thought was hysterical at the time about how early Brits simply drank hot water (sometimes with cream and sugar) before Asterix and Obelix gave them the idea to add tea leaves.
Edit: OH! And I almost forgot my absolute favorite in the entire series is
Asterix the Legionary
. Some of the best military humor and the running jokes here of the bewildered Centurions are just pure gold.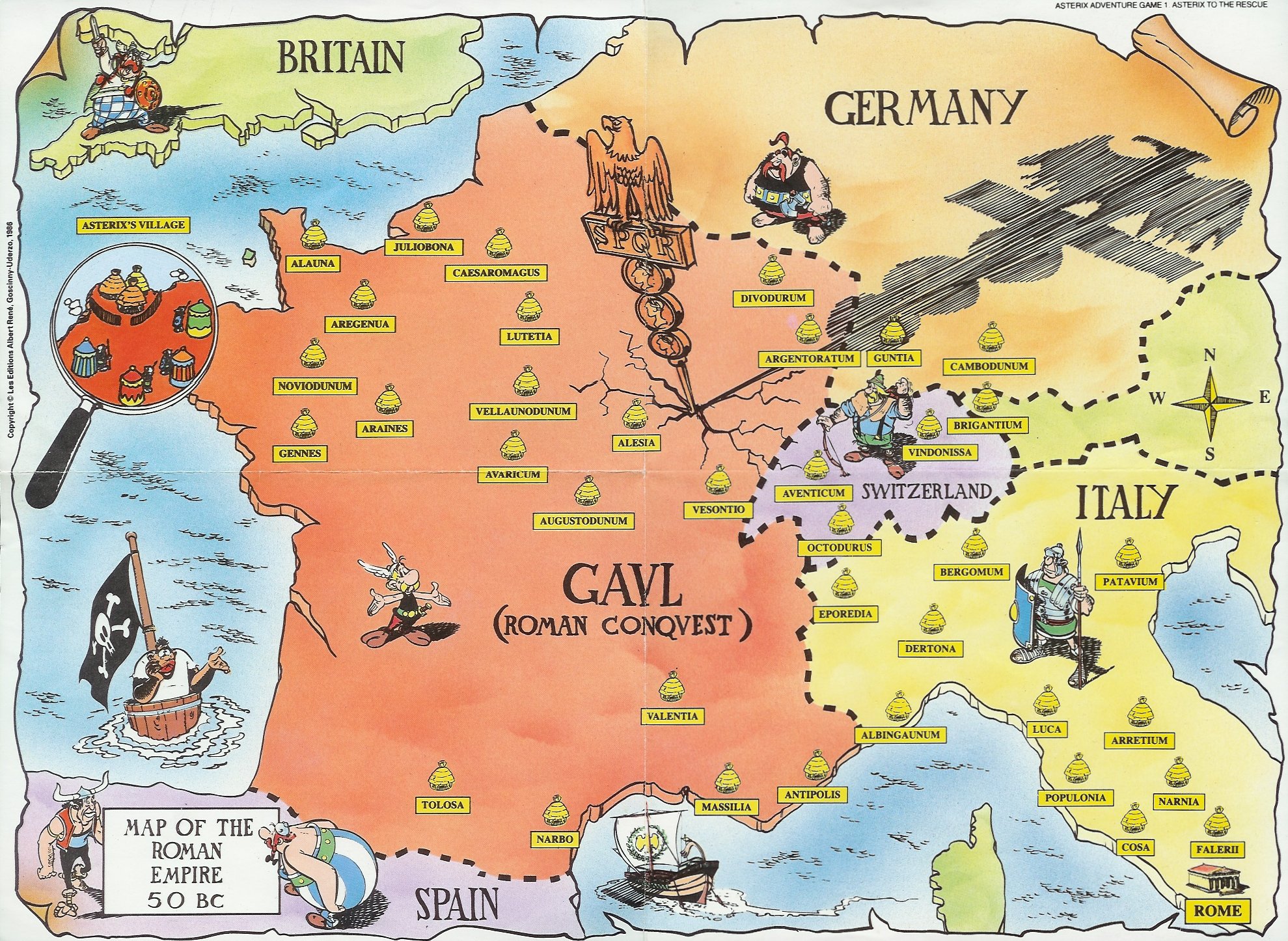 Last edited: