Mostly created by our very own Mumble/Shanks (He's not really this guy anymore, but as of late he's been showing some promise...keep it up kid.)
I'll post some of the cards created during the Golden Ages of the board formally known as Fated Children Forums fgj, currently known as "shit forums".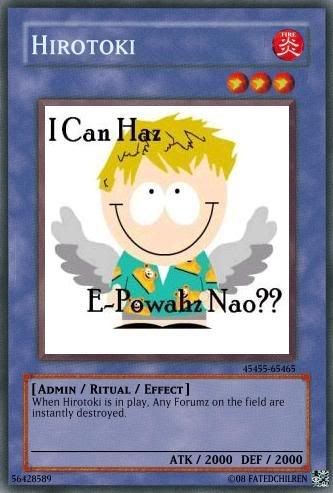 Someone should seriously summon this smelly cunt.
This guy was cool, someone should summon him too.
Green Chan should never be forgotten, imho.
Someone should actually go use this on FFOF and FCF, imho.
Should probably be renamed TLS Server.
Last edited: