The termination of another era has been announced.
-
FOMA and i-mode services will end on March 2026
Google Translate said:
NTT DOCOMO, Inc. (hereinafter "DOCOMO") announced the "FOMA®" 3rd generation mobile communication system and the "i-mode®" service that allows users to use the Internet and mail from mobile phones on March 31, 2026 (Tuesday). It will end.

"FOMA" started the world's first 3rd generation mobile communication service in October 2001, and it is possible to enjoy larger capacity videos and games with 384kbps (2001) communication. In 2011, we reached approximately 57 million contracts.

In addition, "i-mode" started service in February 1999, and enjoyed the popularity of the ability to enjoy the Internet from a mobile phone at a communication speed of 9600bps (at the time of 1999) and to send and receive e-mail. Many customers have used it, such as breaking through about 49 million contracts in July of the year.

With the recent decrease in the number of contracts due to changes in the market environment due to the spread of 4G (4th generation communication system) and the termination of the service to concentrate management resources on 5G (5th generation mobile communication system) did.

As already announced, "FOMA" voice plan and "i-mode" are no longer accepted on September 30, 2019, and "FOMA Data Plan" and "Ubiquitous Plan®" are March 2020. New applications will be closed on the 31st (Tuesday). In addition, we will inform you about the end of services such as "i-Channel®" and "i-concier®" provided by "FOMA" and "i-mode".

DOCOMO will continue to work closely with each customer's lifestyle and aim to further enhance the services for the 5G era.
Square Enix games provided via online i-mode services were already terminated in
March 2018 last year
. It was only a matter of time before i-mode would be phased out completely from Docomo's services. I'm sure the select few who still use FOMA and i-mode appreciate this note 6 1/2 years in advance!
Twitter user "
sigekun
", who was involved in i-mode planning and development at DoCoMo, posted that the i-mode emotes have been added to the Museum of Modern Arts.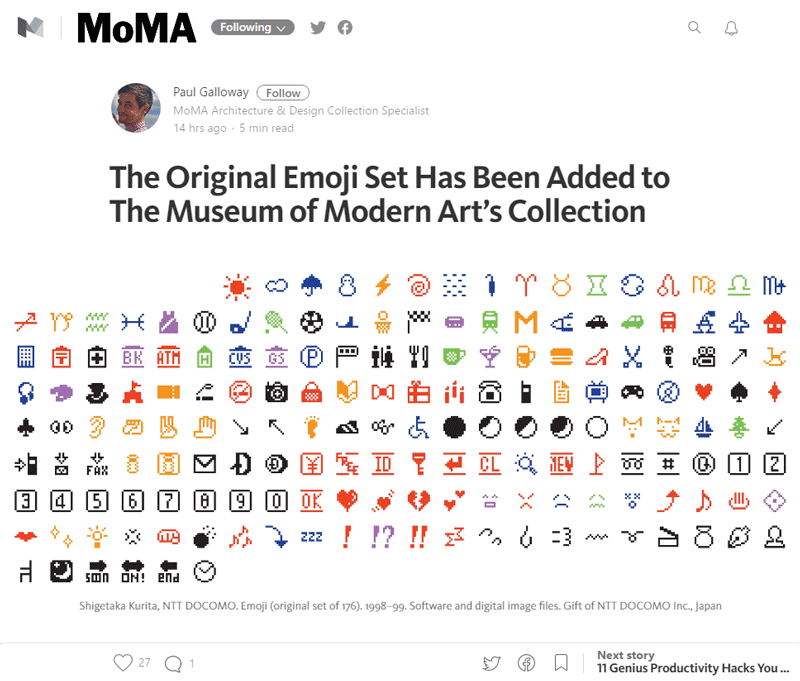 Other outlets about the same news:
-
Engadget
-
ITMedia
-
Yahoo JP
New subscription applications for i-mode stopped being accepted last year in 2018, September 30. In time for this
a writer at ITMedia
recalled their experiences with the service and the pre-smartphone era in general.
Last edited: