Franchise Guide: Advent Children
Final Fantasy VII: Advent Children is a CGI movie sequel to Final Fantasy VII, released in 2005.
Director Tetsuya Nomura has stated that the film was originally intended to be a 20 minute short. Due to great interest in the project from fans of the original game, this increased to 60 minutes, increasing again to 100 minutes during development.
STORY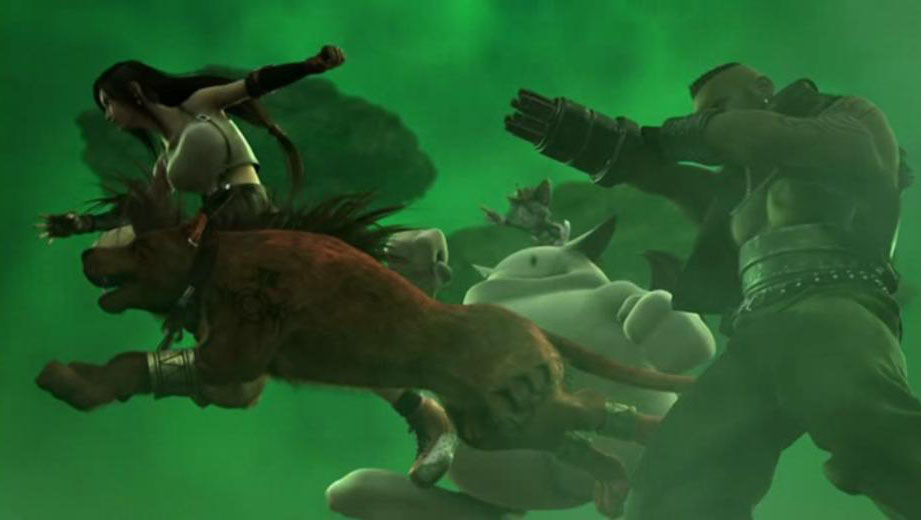 The events in Advent Children occur two years after the end of the original game. After a mysterious introduction involving the Turks, a short summary of the events of Final Fantasy VII are seen, narrated by Marlene. This cuts to present day in a city known as "Edge", named so because it is built on the edge of the now uninhabitable Midgar.
Following this, it is revealed that a strange and deadly new illness known as "Geostigma" is affecting people. Cloud has been running a delivery service from his home with Tifa – the "Seventh Heaven" bar, where Marlene and orphan Denzel also live. While on his way to meet Reno and Rude, Cloud is attacked by three men who are searching for "mother" which they believe he has hidden. The story mainly follows Cloud and other characters from the original game as they fight against the goal of the three men, and the impact of Geostigma.
RELEASE INFORMATION
*The Blu-Ray releases were a director's cut titled "Final Fantasy VII: Advent Children Complete" which contained new scenes and expanded backstory.

Official Website (Japanese)
Official Website (English)
The original Japanese DVD release and the North American collector's edition contained an OVA known as "Last Order: Final Fantasy VII" , an anime portrayal of a key plot event in the original game. It was heavily criticised by fans for taking liberties with the original story, prompting more care from the writers in the development of other Compilation titles. It was never released outside of Japan and North America.
The Japanese release of the director's cut edition "Advent Children: Complete" came with a playable demo for Final Fantasy XIII. In the English language releases (both in North American and Europe) this was removed, and instead a new trailer for the original game was added.
VERSION DIFFERENCES

Advent Children Complete vs. Original
As can be seen in the image above, Advent Children Complete contained far more visual detail than the original. This is not just due to the fact that it was displayed in High Definition. More detail was added by the creators for this release, including use of more dirt and blood in the fight scenes. Other differences include lighting changes, an expanded backstory for Cloud and Denzel, and re-cut scenes.
Advent Children Complete is overall twenty minutes longer than the original release. The official website can be found here.