Final Fantasy VII – The Original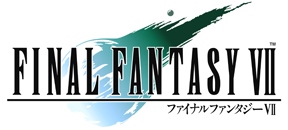 The Ultimania translations linked here can also be accessed via the
Guide Book Translations
section.
---
GUIDES, ANALYSES & REVIEWS
–
Review: The FFVII Toshiba DVD
The obscure FFVII DVD released in 1997.
–
PlayStation versus Toshiba DVD: FMV Analysis
– Absolute Steve's FFVII Guide (Offsite: GameFAQs)
For the most comprehensive guide out there on how to play FFVII and even how to get a perfect save file, look no further!
– FFVII Version Guide
A comprehensive look at the discrepancies in content between various releases of the game.
– FFVII International 4th Disc Image Gallery
112 images from the bonus disc that is only included in the second (complete) Japanese version of FFVII.
– Game Credits – Final Fantasy VII
Includes a commentary about some of the game staff and an overview of the difference in credits across releases.
---
INTERVIEWS & MAGAZINES
– "EGM2 August 1997 issue" scans
Interviewed: Hironobu Sakaguchi, Tetsuya Nomura, Kazuyuki Hashimoto, Yusuke Naora & Nobuo Uematsu.
– FFVII 10th Anniversary Ultimania p. 8-13 "Creators' Discussion"
Yoshinori Kitase, Kazushige Nojima & Tetsuya Nomura talk about the making of FFVII.
– Final Fantasy VII Developer Speaks Out About "The Travelling Salesman", interview by GlitterBerri.
Weekly Famitsu: FFVII 15th Anniversary Feature
A 12-page coverage of the game's plot and production history. The FFVII cast interviewed were Kitase, Nomura and Nojima (and two anonymous PR staff).
– Yoshinori Kitase Interview
– Tetsuya Nomura Interview
---
UNSEEN, UNUSED & SCRAPPED CONTENT
– Unused Fields of FFVII
Author: Shademp
---
MISCELLANEOUS
–
The Rise of Squaresoft Localization
(Offsite)
A fascinating article about the localization of j-rpgs, FFVII included. Provides insight to the translation process and just who handled these monumental tasks.
Gameplay Videos of Final Fantasy VII Demos (Offsite)
– GarlandTheGreat's Playlist contains gameplay recordings for all known FFVII demos, except for the Japanese edition of the Tobal No.1 demo disc, which can instead be viewed here.
– Unseen Version of Final Fantasy VII in New Square Promo Video, news item from July 2012.
– Max Natural HP/MP Challenge Completed by songsengnim, newspost from March 2012.