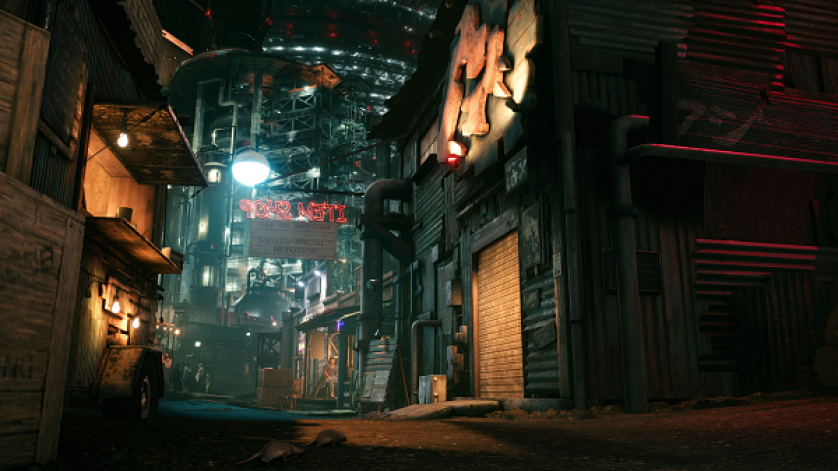 Materia Menu First Look + New Screens and Renders
by ForceStealer
September 24, 2019
0 comments
The Square Enix FF7Remake Press Center site  was updated today with some full-body renders and screenshots. These show off several things, but perhaps most exciting for us RPG nerds: a materia menu.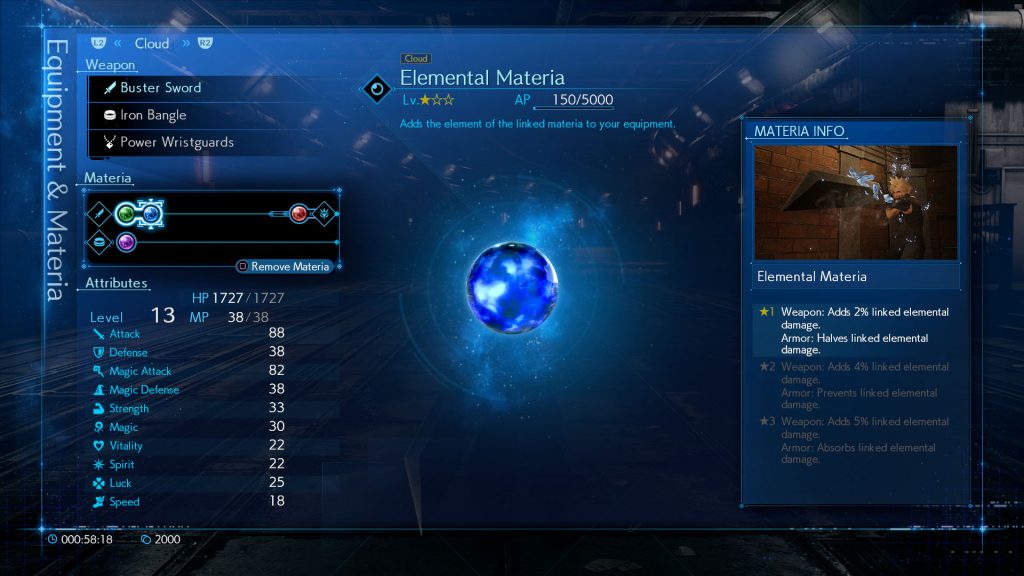 Here we can see Cloud's Materia interface, and the cursor is currently over Elemental. First, note that summon materia do indeed appear to still be red, and they seem to have their own dedicated slot now.
The panel on the right shows the materia's levels and how the effect changes with each. At level 2, an Elemental-Link in your armor will block that element rather than halving it, and at level 3 it will absorb it. In your weapon, the elemental damage boost will increase with each level. This is similar to the original game, but with an added twist in which Elemental's levels play much more into its function. In this case, Cloud would appear to be linking Elemental and Ice, which we can see on his sword in another screenshot:
Exciting!
Before I go, here's a selection of a couple of the other things they posted, including full-body renders for Barret, Tifa, and Ifrit, as well as a look at the Sector 7 Slums and the 7th Heaven bar. Do go to the Press Site to check out the rest of the screens as well. And as Tifa's sign instructs, "Have a great day."