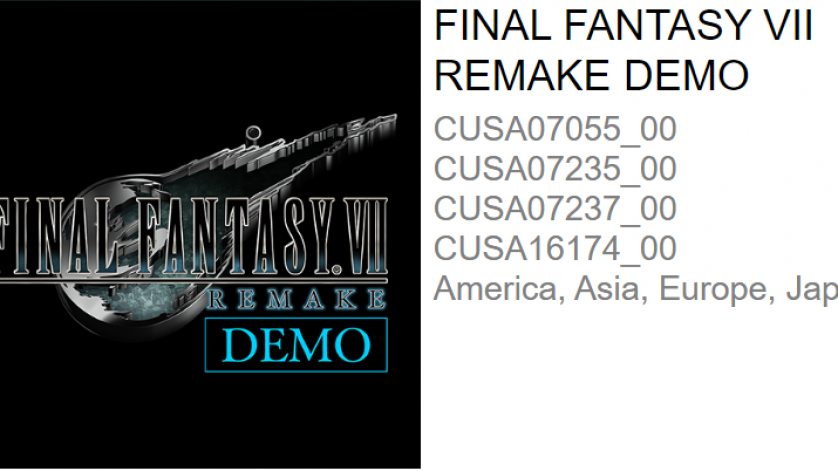 FFVII Remake Demo Listed on PSN!
by Lex
December 25, 2019
0 comments
What a Christmas present!
Gamestat.com is a website that lists changes to PSN on this page and they've caught a cracker: a Final Fantasy VII Remake Demo is listed for the PSN in America, Asia, Europe and Japan. Fingers crossed this drops sooner rather than later!
PS4「ファイナルファンタジーVII リメイク」

体験版がPSストアで近日配信の模様。

以前、発表前にバイオハザードRE:3の画像が載っていたPSストア情報収集サイトに掲載。

日本・日本以外のアジア・アメリカ・ヨーロッパで配信と掲載されています。https://t.co/7ClldfdT8g pic.twitter.com/plGXP2Ieiq

— れんか (@Renka_schedule) December 25, 2019
We'll keep you updated as soon as we know more.
Come chat with us on the board or our Discord!