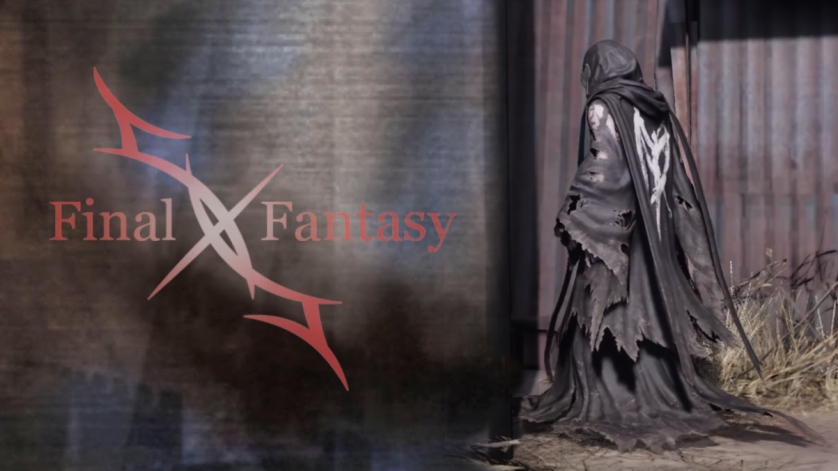 Life, Death, & The Sefirot: FFVII's History & Remake's Future in a New Symbol of Reunion
by X-SOLDIER
June 29, 2020
0 comments
Introduction to Final Fantasy VII's Symbols
During the pre-menu opening credits prelude cinematic in Final Fantasy VII, there's an abstract symbol with seven strokes – thus having a "VII" in the middle of the words, "Final Fantasy" that differs from the main logo of Meteor between the words "Final Fantasy VII" where the 7 is already shown. It's the Final Fantasy VII symbol which we've always used here on The Lifestream, since we've felt it wasn't widely used, and was broadly representative of the original game & everything connected to it. I was reminded of that symbol while playing through Remake, upon seeing a few extremely brief glimpses of something that had been painted on the backs of the Sephiroth copies' cloaks. Since the original game's black-cloaked men looked far more like Remake's new ghostly "arbiters of fate" – the Whispers, I wondered if there might be any existing connections that would provide a clue to why this strange new symbol suddenly appeared inside the game world itself on these very story-centric, but otherwise generic, minor characters.
Since Final Fantasy X's Shinra character from Spira is shown in the Shinra HQ, it initially seemed like that might give a way for a symbol that resembled the logo of the Zanarkand Abes to be found & adopted inside Remake's game world. While the symbol that we see on the Sephiroth copies' backs in Remake does have a passing resemblance to that Spiran symbol … it isn't nearly as similar upon a closer inspection to draw that connection. It was actually a relief that something so deeply connected to Sephiroth & Reunion wasn't just an obscure easter egg to another game, though. Undeterred, I kept poking around through various other corners of the Internet to see if there were any official mentions of the original symbol's origins that I hadn't been aware of – but didn't find anything.
Personally, I've always felt that it was an abstract visual representation of Midgar drawn symmetrically in seven parts, since Midgar was one of the earliest concepts in Final Fantasy VII's development. Others have seen it as interlinked 7's or F's, or potentially even a stylized version of a Sefirot – but while there are ten Sefirot, I'm not going to be diving deeper into any potential VII & X connections today. The speculation about the Sefirot gave me somewhere to start digging at the new symbol given its connections to Sephiroth. By looking at it as a stylized Sefirot, this gave me an interesting path to follow that yielded some neat connections. So, I planned out writing a little article about the basic Kabbalist religious concepts, just enough to clearly provide a loose speculation associated with it in Remake.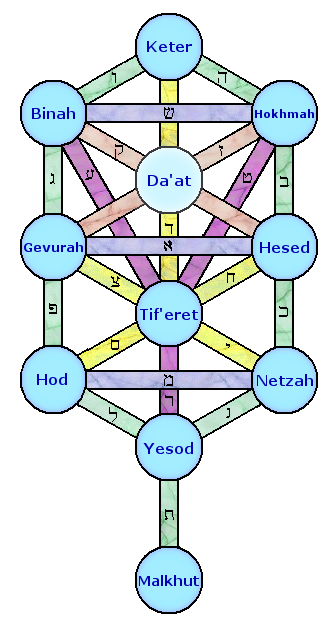 However … in the process of digging into those details and looking back at the original game, that search pulled me into a couple of odd & unexpected places, which in turn yielded far more numerous, interesting & nuanced details about the original game than I had ever expected to encounter. In turn, this significantly impacted what I was able to bring to the table in terms of examining this new symbol in Remake, how it's used, why it's there, and even what things it represents.
In order to do that, I'm going be covering the pop-culture & religious inspirations that influenced the original game, and how those tie in to its use of the Kabbalist Sefirot. It's important to note that we're not taking a super deep dive into the actual mythologies or beliefs here. Rather, we're taking a very detailed look at how those concepts would come about to a Japanese audience around the 1970s, and then how they were interpreted by a Japanese developer in 1997 as a source of inspiration for a unique fantasy game world's setting & story framework. This will let us dive into that specific blend of symbolic & thematic elements to understand how the Sefirot's spiritual concepts are specifically used in the original game (and a tiny bit in the Compilation). All of this which will finally allow us to examine how those parts of the original game are represented in Remake, as well as understand why certain themes have been expanded upon. Then, we can see what this new Sefirot symbol maps to thematically in regards to Remake's story, characters, & themes – as well as understand why that's being done.
Spoilers for absolutely everything Final Fantasy VII, Compilation of FFVII, & Remake from here on out!
Quick Navigation Index:
Onward to: Japan's Cultural Perspectives & Media in the 1970's
<« No Previous Page || Navigation Index || Next (Page 2) »