Correction: This article originally stated that this release from Dark Horse would be the first time an Ultimania sees publication outside Japan. This statement was made in error. The author has learned that Mana Books will be releasing Volume 2 in this same series in French on October 5th.
---
American publisher Dark Horse Comics announced yesterday that they will be releasing the three-volume "Final Fantasy Ultimania Archive," a reprinting of the same three FF tomes previously released only in Japan as the "Final Fantasy 25th Memorial Ultimania" series in late 2012. This occasion will mark the first time English-reading fans will be able to fully enjoy some of these books without the aid of fan translators.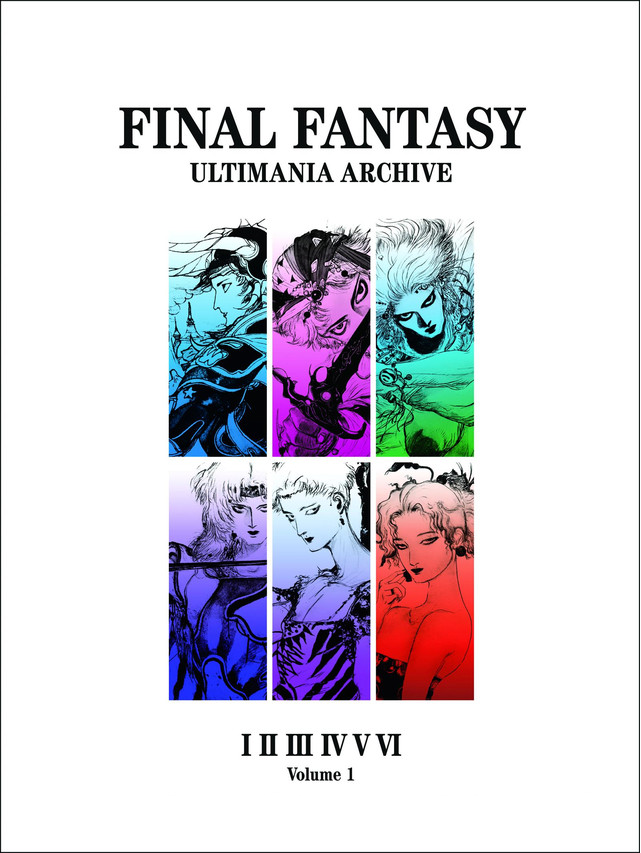 Vol. 1 in the series will be available on June 5, 2018, with the other two volumes to follow on as-yet unannounced dates. This first volume is expected to be priced at $39.99.
• Official product listing at DarkHorse.com
Announcement press release
Dark Horse and Square Enix are thrilled to offer the first of three volumes celebrating the entrancing lore and exciting development of the initial six entries into the of one of the most successful game franchises in history! Final Fantasy Ultimania Archive is an astonishing journey through the creation of the seminal role-playing epic, officially licensed for the first time ever!
This holy grail of Final Fantasy fandom is packed full of original concept art, process pieces, and notes from the original artists and designers chronicling the creation of these timeless games. Containing a total of over three hundred pages collected in a high-quality hard-cover binding, Final Fantasy Ultimania Archive Volume 1 remains faithful to its original Japanese source material while simultaneously offering unparalleled accessibility for Western readers. No Final Fantasy collection is complete without this beautiful tome of art, lore, and history.
Final Fantasy Ultimania Archive Volume 1 goes on sale June 05, 2018 and is available for preorder at Amazon, TFAW, and your local comic shop.