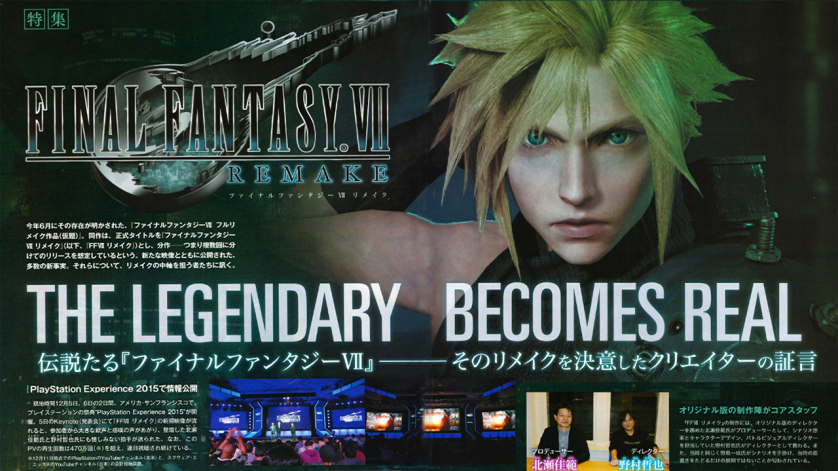 Scenario for FFVII Remake Part One is complete
by Lex
December 15, 2015
0 comments
The latest issue of Japanese gaming magazine Famitsu (due to be released on 17th December) features another spread on the FFVII Remake, including interviews with key members of staff.
According to Gematsu, it indicates that the scenario (originally by Kazushige Nojima) for Part One is complete, along with a few other new bytes of information.
Biggs, Wedge and Jessie will be more prominent
They are not ready to reveal how many installments FFVII Remake will have
The Kingdom Hearts team are helping out with technical knowledge on Unreal 4
Cloud's hallucination scenes will be more meaningful
The Japanese VA's are (so far) the same as those used in Advent Children. Red XIII's is likely to be changed
As well as limit breaks, there is an attack system that is based on the player's fighting style
Whether or not the player can guard attacks has not been decided
Stay tuned for a full translation with scans by forum member Hian when the magazine releases.