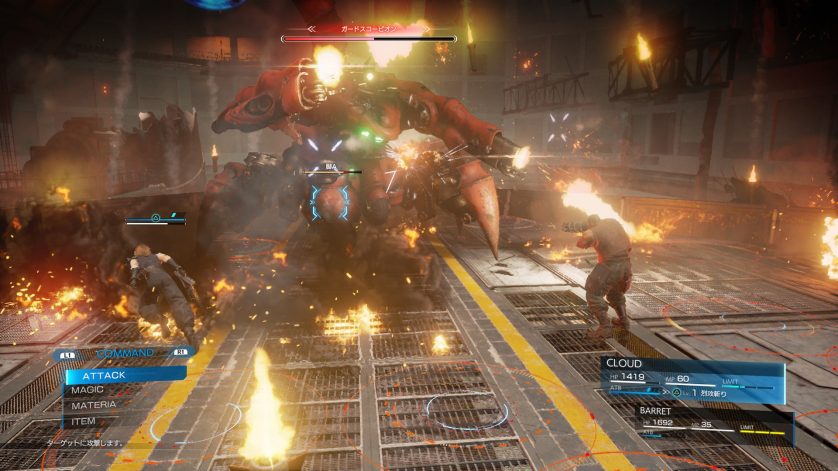 Nomura confirms action-based battle system for Remake
by Flintlock
March 7, 2017
2 comments
After heavy speculation from fans, Final Fantasy VII Remake director Tetsuya Nomura has confirmed that the upcoming game's battle system will be "action-based" rather than "command-based". He also revealed some details about its cover system.
Speaking to Weekly Famitsu magazine, Nomura said:
Battles are not command-based, they're action-based. Regarding cover actions, there are places where they can be done on the map, but they are not required. Because it's seamless, I showed that there can be actions in response to various scenes.

The Guard Scorpion battle has map destruction and a great number of attacks that weren't in the original, so it has become a significantly flashy battle. If you look closely, I think that you can see that there are a number of missiles are coming down.
This news is likely to disappoint a lot of fans hoping for something similar to the original game's Active Time Battle (ATB). What are your thoughts? Let us know on our forum or in the comments below.
Source: Gematsu