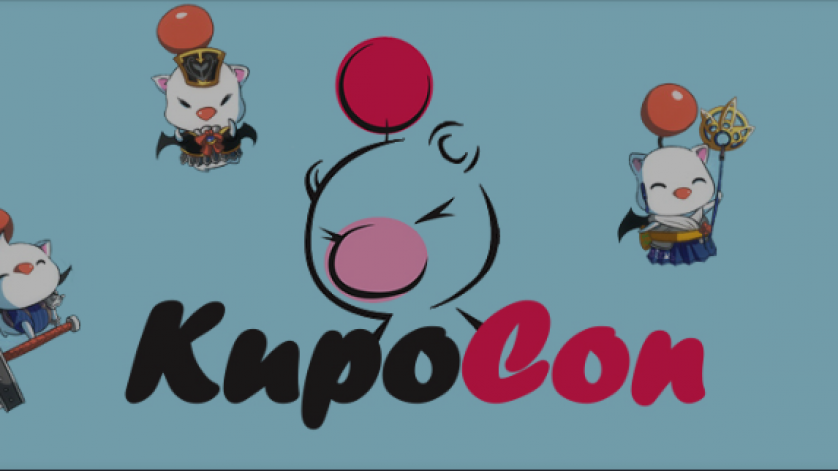 KupoCon 2017: all you need to know
by Lex
June 14, 2016
0 comments
We're excited to announce our affiliation with KupoCon, the Final Fantasy fan convention by fans, for fans. Read on to get a concise overview of what you need to know about KupoCon, where it's being held, how to get tickets and links to all the relevant stuff from the event's organisers!
The YouTube channel Nerdstrodamus have been providing KupoCon information through their KupoCast, so be sure to check that out. KupoCast #3 just hit, with all sorts of juicy tidbits! The video and a rundown of some of the important bits are outlined below:
Where and when?
Recognising that there are FF fans everywhere in the world, KupoCon are holding events on both sides of the Atlantic:
"The Big Pom" USA – Best Western Hotel, Newark, New Jersey [January 29th 2017]
"Mind The Pom" UK – London [further info TBA]
What can I expect to be there?
Loads of good FF stuff! Event swag, merch stands, cosplayers, possible appearances by SE staff, stalls and more.
How do I get tickets?
Tickets for "The Big Pom" in the USA are being sold starting on the 21st June 2016. You can subscribe to their newsletter to get access to tickets 24 hours early.
Tickets for "Mind the Pom" in the UK have yet to be announced.
Be sure to also check out Kupocon.com for more detailed information, follow them on Twitter and like their Facebook page to stay up to date with the latest news.