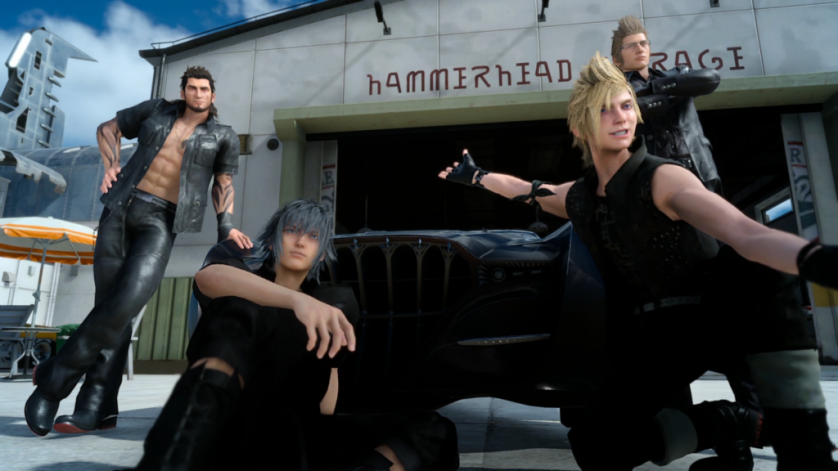 FFXV voice actors to appear at EXP Con 2017
by Glenn, The Twilight Mexican
June 11, 2017
1 comment
The voice actors behind Final Fantasy XV's four primary cast members will be making their first convention appearance together this October. Scheduled for October 27-29 in St. Augustine, Florida, EXP Con 2017 (click here to visit the convention's official webpage, or here to visit the official Facebook) is the long-awaited revival of a weekend-long event that previously ran annually from 2008 to 2011. EXP Con's return heralds an exciting opportunity for Final Fantasy fans, as detailed on the "Guests" page of the convention's official site:
EXP Conventions Incorporated is proud to announce the first round of celebrity guests for EXP Con 2017: the main playable cast of characters from the critically acclaimed Final Fantasy XV, affectionately dubbed 'The Chocobros' by the game's fans. Voice actors Ray Chase (Noctis), Adam Croasdell (Ignis), Robbie Daymond (Prompto), and Christopher Parson (Gladio) will appear together in St. Augustine, Florida for their first group convention appearance.
Early Pre-Registration for the event is open now through July 31, with a 20 percent discount offered for all passes, whether VIP or General Admission. In addition, a group rate is available until July 7 for rooms at the convention's hotel venue, the Renaissance Resort at World Golf Village. Reservations at the discounted rate can be made through the official site's "Location" page.
Several of us here at The Lifestream have already registered (VIP, yo) and reserved our rooms. We hope you'll join us this October in St. Augustine.
---
About EXP Con: Described on the convention's webpage as an "effort to impact lives in a positive way through video games and related mediums of artistic expression," the event's organizers aim to "create and run weekend-long events that celebrate these interests and demonstrate the power of an experience shared."