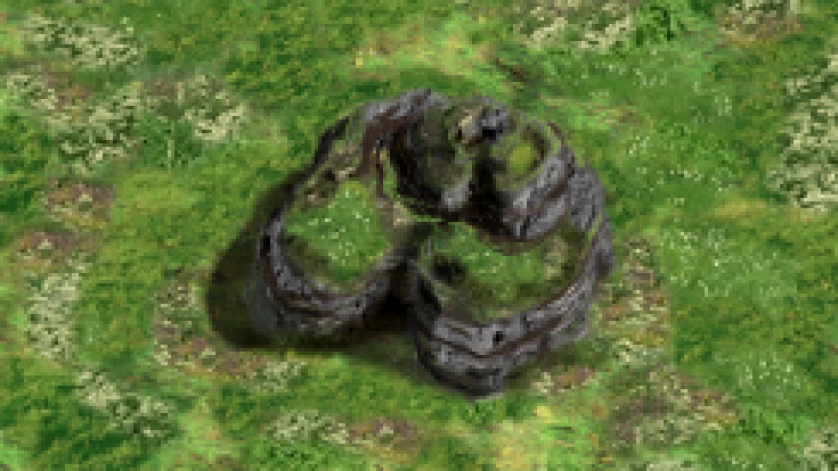 TRAP field finally restored!
by Shademp
May 6, 2014
0 comments
The veteran FFVII hero, BrutalAl, has performed yet another heroic deed. The field nobody had puzzled together before can now be seen in its fullness for the first time in over 17 years, in all its 320×320 glory:
For those who don't know or can't quite remember, "TRAP" is an unused field found inside the FFVII PlayStation discs. The graphic tiles for the field still exists, but they are not arranged so to show the field's intended appearance. These are the graphics, as extracted directly by Myst6re (creator of Makou Reactor) :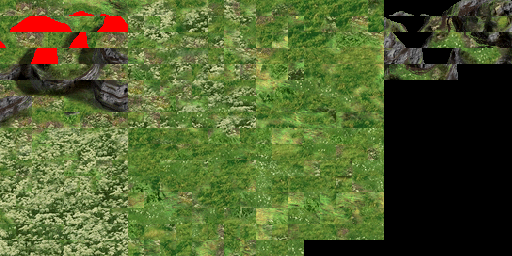 To read up on how BrutalAl managed to make sense out of this mess, you can either visit our forum or read the updated TRAP segment in our Unused Fields of FFVII article. Many thanks to BrutalAl for solving this puzzle!
If you're interested in FFVII glitches and tricks, you can browse BrutalAl's aptly named YouTube channel 'Final Fantasy VII Exposed'.