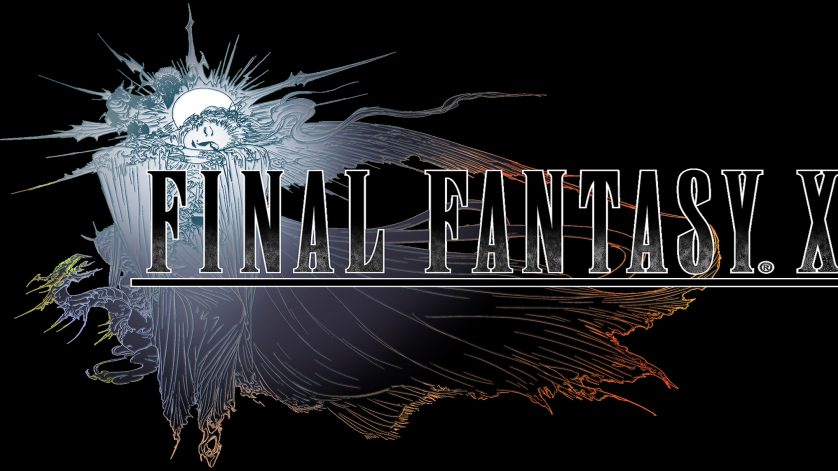 Yoshinori Kitase departs from FFXV
by Glenn, The Twilight Mexican
March 30, 2014
2 comments
Ever lagging production sees staff shuffle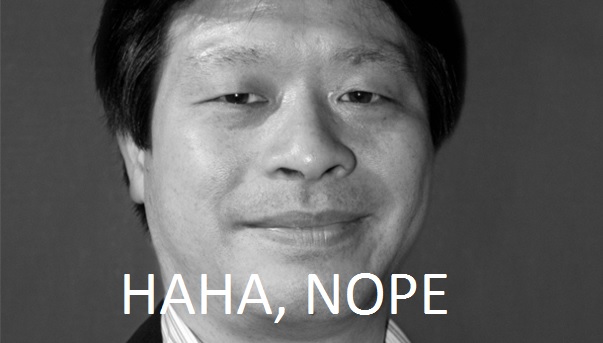 This week's top Final Fantasy story.
Producer of Final Fantasy: Urban Legend (better known as "Final Fantasy XV" and formerly as "Final Fantasy Versus XIII") Yoshinori Kitase has announced that he's leaving the project to pursue a new, as-yet unannounced endeavor. No details are known about the new title other than that it is unrelated to FFXV and will presumably see release someday.
Meanwhile, Final Fantasy Unicorn Edition has picked up art designer Yusuke Naora, perhaps best known for his work on Final Fantasy VII, VIII and X. He will join Tomohiro Hasegawa and Takayuki Ohtachi in designing the game's fictional fictional world.
Source: KDramaStars
More Final Fantasy news
FFXV track "Omnis Lacrima" now available (Destructoid)
In other FFXVersus news, while the game itself may never be available, an epic piece of music from it already is. "Omnis Lacrima," composed by industry veteran Yoko Shimomura, has been made available on her new album, "memória! The Very Best of Yoko Shimomura," a celebration of her 25 years as a video game composer. The album also includes tracks from "Kingdom Hearts," "Parasite Eve" and "Legend of Mana."

Give "Omnis Lacrima" a listen on YouTube.
On the Way to a Smile to get official French translation (Amazon)
Available Thursday, April 3, a French edition of Kazushige Nojima's On the Way to a Smile collection of FFVII novellas is on the way, translated by Cecile Senaux. Meanwhile, sources say an official English translation can be expected sometime between FFXV seeing release and Hell freezing over.
Thanks go out to forum member hitoshura for the tip on this one.
Type-0 fan translation to launch August 8th (Polygon)
A long-awaited English fan translation of Final Fantasy Type-0 is scheduled to release to the Interwebs by August 8th according to the project's leader, Sky, who further reports that the main content of the game is already fully playable in English. Apparently, it is primarily NPC dialogue still needing some refinement.

In commenting on whether Square Enix will ever get around to beating the translation team to the punch, Sky had the good grace not to just say "lol."
FFXIV to get limited edition PS4 (Anime News Network)
In proper Japanese game industry fashion, A Realm Reborn — perhaps better known by its unofficial title, "Square Enix's Own Personal Jesus Christ" — is getting a limited edition branded console that won't see release anywhere outside Japan. If it makes the gaijin feel better, though, there will only be 1,400 of them total, so not many Japanese gamers will be getting one either.

The bundle, for which pre-orders will be taken in April, will include both the console and the PS4 edition of the game.
Additional Lightning Returns soundtrack released (Siliconera)
On March 26th, Lightning Returns: Final Fantasy XIII Original Soundtrack Plus was released, containing 25 tracks from the game not included in the initial OST release. Among those included are the incidental arrangements of classic Final Fantasy tunes played in Yusnaan.
Theatrhythm: Curtain Call to feature songs from the SaGa series, Barret and more (Siliconera, vg247, Siliconera again)
Among the host of new content recently announced for the upcoming Theatrhythm: Curtain Call are the inclusion of songs from the SaGa series, the Knights of the Round summon, chocobos, FFVII's Barret and Aerith, FFVI's Edgar and Locke, Galuf from FFV, Kain and Edge from FFIV, Cid from FFIII and Princess Sarah from the original Final Fantasy.
Final Fantasy X|X-2 HD Remaster originally to have allowed players to switch soundtracks (Polygon)
In an interview with Polygon, the HD remaster's music director Keiji Kawamori revealed that the re-release of the two sort-of classic FFs was planned to include the option of switching between the games' original tracks and the remaster's new arrangements of them. Kawamori said: "At first, our plan was to allow players to switch between the original and re-mastered soundtracks while playing the game. However, we encountered issues along the way that unfortunately prohibited us from implementing this feature."
Videos of the week
With Japan's royal family visiting the Ise Grand Shrine in Japan, a new web animation has been released featuring art direction from FF veteran Hideo Minaba (FFIX, FFXII, etc.) and music from legendary FF composer Nobuo Uematsu. Give it a look and listen. It has beautiful animation with equally gorgeous music reminiscent of both the FF "Prelude" theme and Uematsu's ever-acclaimed "Terra's Theme."
In other Final Fantasy-esque news, Rovio, the creators of worldwide phenomenon "Angry Birds," have developed an "Angry Birds" RPG. Watch the trailer below:

Post of the week
Several of our members are currently discussing fanon stereotypes, fanfiction and how all those things interrelate. Among others, Fangu made several insightful remarks concerning the use of original characters (i.e. characters of a fan's own devising) in fanfiction with this post:
[Self-insertion] is the first hurdle with OC's that you need to pass, and if you don't, you're pretty much fucked from the get-go. I try to be as aware as possible with self insert, not just for my OC's, but my canon characters as well. Pulling the camera back to allow the characters to act and unfold on their own is so vital – and so damn hard!

My most awkward experience with self-insert is an RP blog I really enjoy. One of this person's OC's is the wife of one of the canon characters. I've seen the RP'er on cam so I know what she looks like. One day she reblogged an old drawing she did of the wife, and the drawing shared so many traits with the RP'er the whole thing was just… awkward. I mean there's no harm in it, it might be completely unrelated, or she might not be aware at all – either way, it made me think a lot about my OC's and to be even more aware of the dreaded self insert.

I mean you have to write what you know, but there's a difference between using your experiences and putting yourself entirely in your character's shoes. (The risk, with self-insert is, of course (how I see it anyway) that you might end up making that character an image of who you want to be instead of who you are, making them unrounded characters. I like using that quadrant of the 4 'awarenesses' as an example for this:

The things about you that…

* Both you and the people around you are aware of
* The things only you know
* The things only they know (that for x amount of reasons you don't learn – varying from 'they're afraid to tell you/ don't see telling you as relevant' to 'they thought you already knew' (like if you tend to talk too loud but have no idea yourself)
* The things you don't know about yourself that others don't know either (tbh I find it very hard coming up with examples for this one)

My point is that looking at a character that's different from you, it's much easier to be aware of the traits in point number 3, and as I see it, these things can be very important for characterization.

That was kind of off-topic but I enjoyed typing that 😆
More from the forum