Yes, it's finally over. 25 long, insane, barely coherent episodes, we're done with all the animated Final Fantasy Unlimited that exists. Oh, and we finally get some plot at the end. It'll be hard to miss, it's the part where I scream amazingly loudly that actual plot is happening. Apart from that, what do we have for you?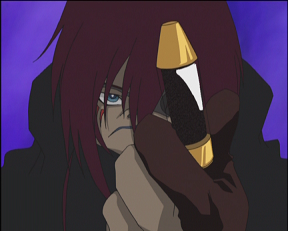 The Final Soil Charge. It's Special. I won't spoil how.
To send you out though, I'll leave you with some beautiful, amusing, and rather strange official pictures of things that simply never happened.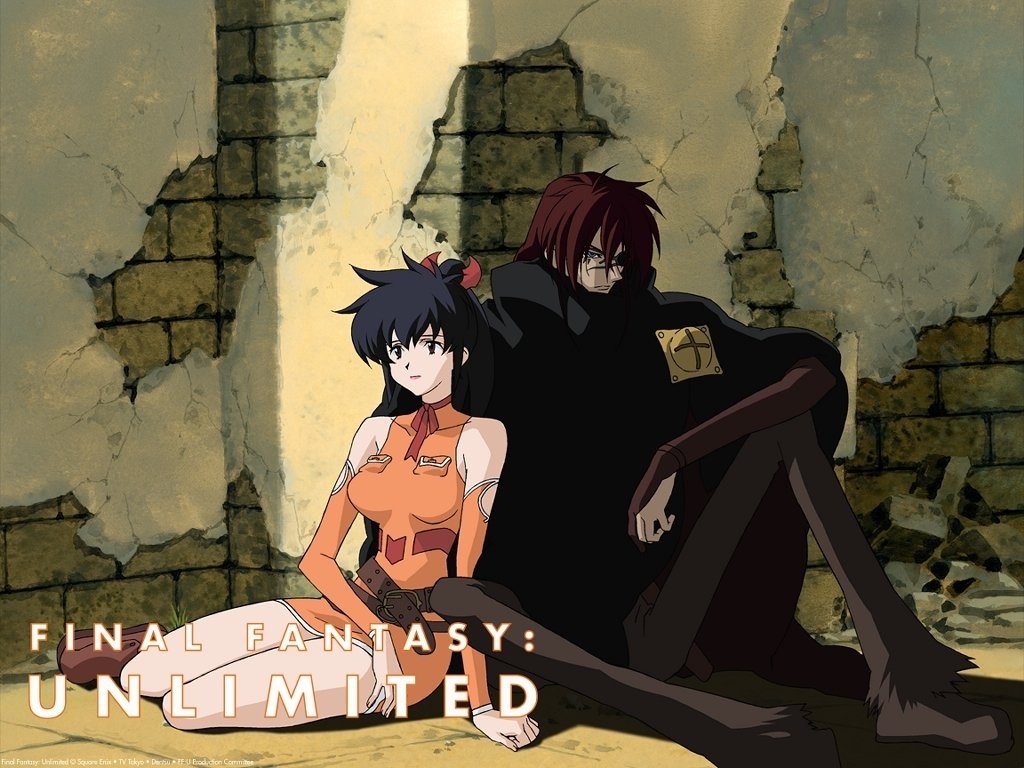 Remember that moment where Lisa and Kaze had a moment together? Me either.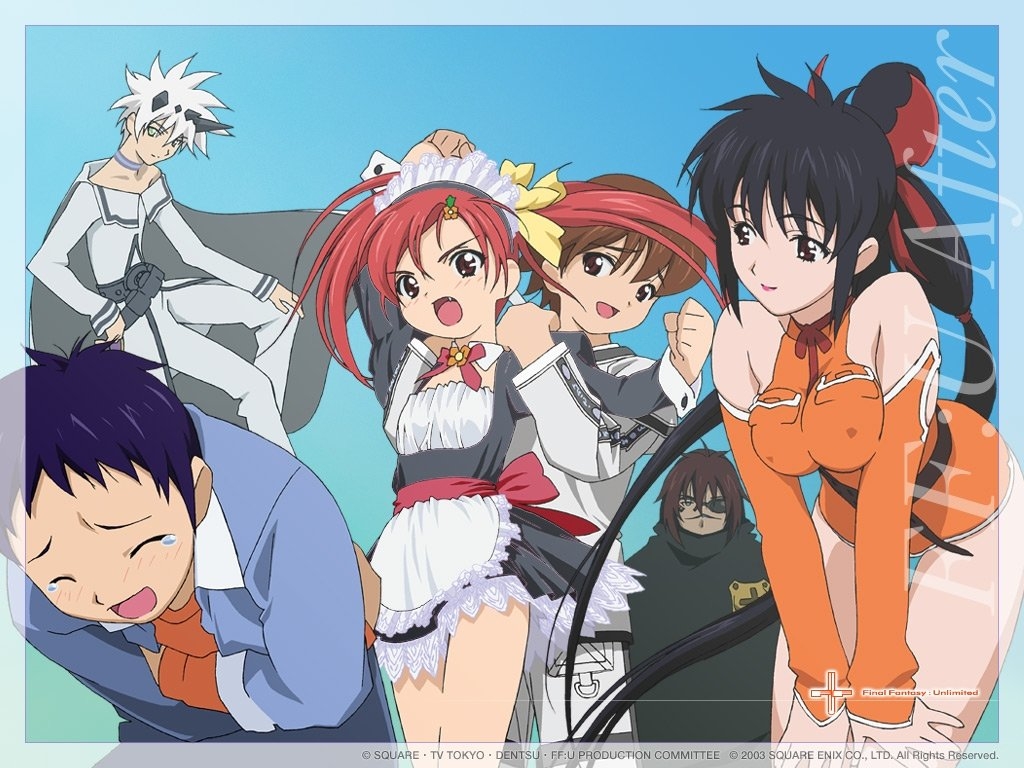 The Maid Cafe episode was a welcome exclusion.
Though I am sad we missed the one other time Fabula made herself remotely useful. Lou does come back, though.
Beyond that, my lips are sealed, except to say the show does come to something of a resolution, but left itself open for the sequel it only eventually got in Audio Drama form.
Download episode 23 from this link.
Download episode 24 from this one.
And the last episode of all, episode 25, can be found here.
Podcast: Play in new window | Download
Subscribe: Apple Podcasts | RSS