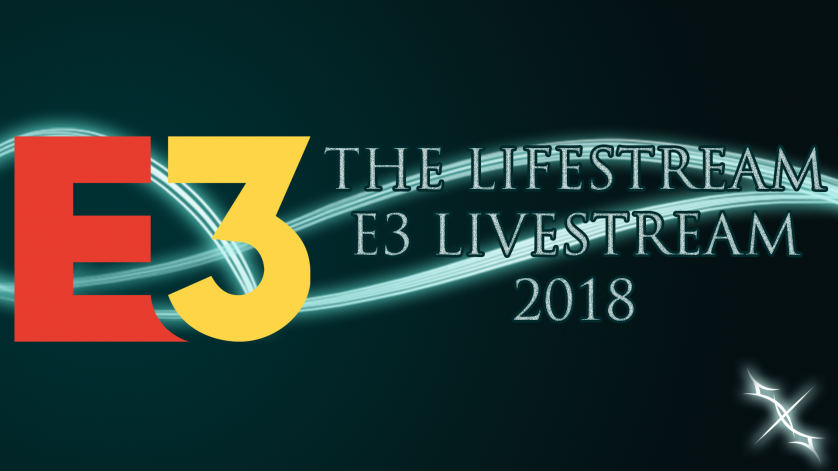 Join Us: E3 2018 Livestream
by Lex
June 9, 2018
0 comments
Hi folks! It's that time of year again. Here at thelifestream.net, we like to stream the E3 conferences every year on our Twitch channel and react/ chat about the conferences as they're streamed live.
We'll be live at least 15 minutes prior to the beginning of each conference, and we plan to watch all of them. As we reported previously, Square Enix are holding their own conference this year – for the first time since VII Remake was announced in 2015. We know they're covering Kingdom Hearts III, but there's always the possibility of a new Remake trailer!
A full timetable of the conferences has been compiled by staff writer Tetsujin, so you can work out where they begin in your time zone:
That said, our members enjoy a full complement of games – we don't only watch E3 for Final Fantasy news. So join us as we bash EA for their anti-consumer practices and get a bit too hopeful that the FFVII Remake is going to show up in some form.