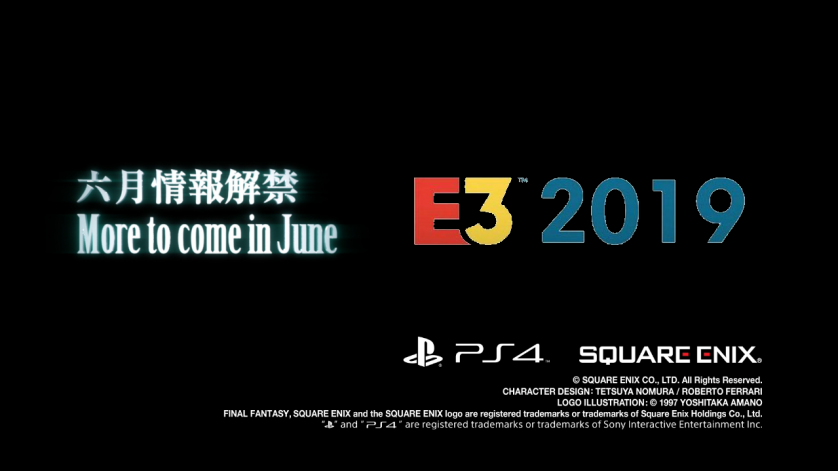 Join us for E3 2019!
by Lex
June 9, 2019
1 comment
Continuing our annual tradition of streaming the E3 press conferences! Here at thelifestream.net, we stream the E3 conferences every year on our Twitch channel and react/ chat about the conferences as they're streamed live.
We'll be live at least 15 minutes prior to the beginning of each conference, and we plan to watch all of them. Square Enix are holding their own conference once more this year, and the previous trailer told us there was "More to come in June" so we're itching to see "more". A Tifa reveal perhaps!?
Prior to Square Enix's conference, the dedicated FFVII concert is taking place in Los Angeles – we have eyes and ears there too, so we might just catch a sneak peak of the remake on stream (the concert starts half an hour into Bethesda's) – keep your eyes on the stream during that time!
A full timetable of the conferences has been compiled by staff writer Tetsujin, so you can work out where they begin in your time zone:
This year, you can join the hype on our Discord where we're having a viewing party there with a dedicated E3 text and voice channel – our members enjoy a full complement of games so join us yet again for more ups and downs as we weave our way through E3 2019!