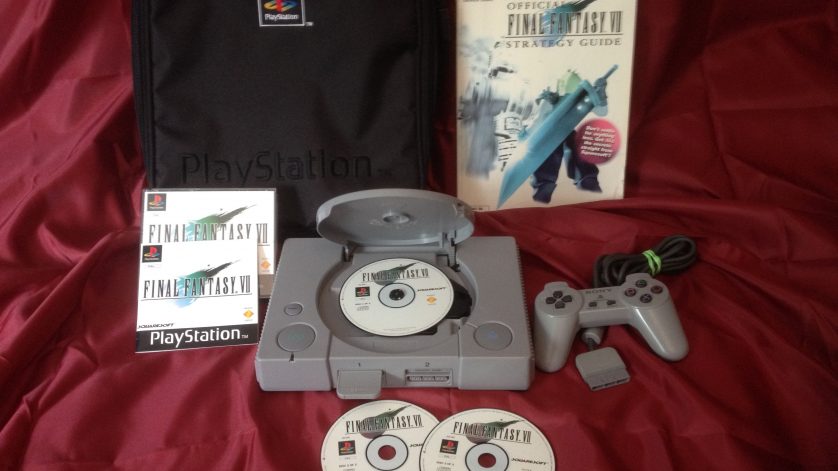 The Lifestream Turns Ten Years Old This Week!
by CrashOuch
September 23, 2018
2 comments
From humble beginnings as an effort to salvage a Final Fantasy fan community after the previous online home went offline permanently, The Lifestream has grown to become the premier source for all things
Final Fantasy.
Site administrator Cthulhu founded the site in 2008 and it grew steadily as the old community learned of its existence. By November that year it was progressing well, or, as X-Soldier said, "Quite Great Justice. This place is shaping up quite quickly".
Articles and features were already being written and developed and that enthusiasm still shines through today, with a dedicated team of staff scouring obscure sources to glean otherwise overlooked information. Boasting several Japanese-fluent staff means that we've been able to bring exclusive translations of texts previously only available to the Japanese market, such as Schala-Kitty's 'Ten Days to Dissidia' series, featuring translations of Japanese web content whilst waiting for the Japanese launch of Dissidia in 2008. More recently, member Hian kindly translated an interview with Nomura, Kitase and Hamaguchi which had the misfortune of featuring a jokey comment that ended up being widely misreported by other news sites as a statement – oops! Thankfully we can't be held responsible for the poor standards of other sites!
Ten years and thousands of members later, we find ourselves with many of the same names who joined in that first year, plenty of whom have gone on to meet up in person and forged strong friendships offline as well as online.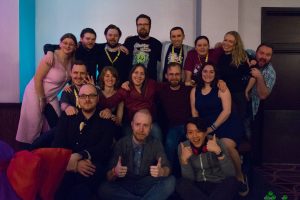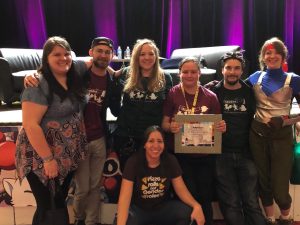 So, how are we marking the occasion?
Well, apart from the customary imbibing of alcohol and cake, we've organised a little giveaway! Since our site was dedicated to the Final Fantasy VII Compilation, we felt it fitting to offer members old and new the chance to win an original PAL Sony Playstation console and copy of Final Fantasy VII so that members who came to the Compilation via other releases could play the game as it originally stood. Of course, we couldn't just stop there so we added an original control pad (for we remember the days before Dual Shock), memory card and TV connection leads. But that still wasn't enough so we threw in a Playstation-branded messenger-style bag (it was the 90s!) and the official Player Guide. And a Lifestream t-shirt!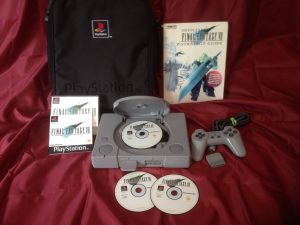 If you would like the chance to get your hands on this awesome bundle, simply go to the forum, sign yourself up and make ten posts before the closing date of October 27th. Post HERE to declare your interest (and that will count towards your post count!).
Good luck from all of the staff here at The Lifestream!
Of course, getting to this age means that, inevitably, some who were with us in the beginning have moved onto other things. As we approach such a significant milestone, we would like to take a moment to express a heartfelt thanks to the staff and members who have helped to shape The Lifestream in the course of its existence. Without the input of time, patience, Cookie Monsters and posts, our humble site would not be where it is today.
Thank you to everyone for your support.