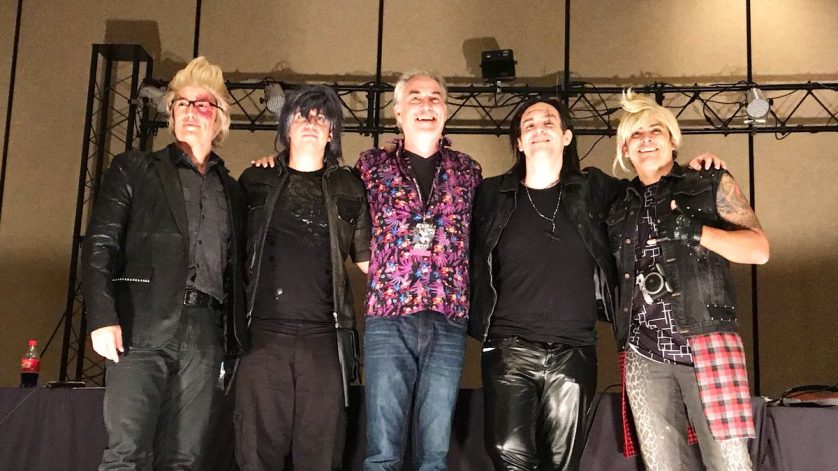 More about EXP Con 2017
by Glenn, The Twilight Mexican
December 29, 2017
0 comments
I find that I must once again apologize to my fellow staffers and members of The Lifestream, as well as those of you who read these articles but haven't (yet) joined up. Originally, I had planned to get out more info about the happenings at EXP Con 2017 — a glorious three-day event held in St. Augustine, Florida the last weekend of October this year — shortly after unveiling the exclusive interview The Lifestream held with Ray Chase, the voice of Final Fantasy XV lead Noctis Lucis Caelum.
Then I got bogged down in all sorts of things for a month and was going to make that delay appear planned since December 13th saw the release of "Episode Ignis," the latest downloadable addition to Final Fantasy XV, and the last piece in FFXV's first season of DLC. I was going to say, "Let's just pretend this really was deliberate and use the occasion to commemorate the release of this new DLC starring Ignis" — who just happens to be my favorite character from FFXV. So, it was still going to be pretty cool timing. In hindsight of what happens in "Episode Ignis," some of the comments you'll read in the article below would have been particularly timely.
Then I got bogged down in even more crap and that didn't happen. Oh well. At least I'm closing out the year and beginning the new one on this note.
Getting back to the topic of EXP Con, in addition to being so blessed as to conduct that interview with Ray Chase, we were also among many other fans who attended Q&A panels held by each of the voice actors who gave life to the game's four main characters. Ray Chase had his own panel, as did Chris Parson (voice of Gladiolus Amicitia), Robbie Daymond (Prompto Argentum), and Adam Croasdell (Ignis Scientia).
Added to that, voice director Keythe Farley was also in attendance to hold a panel of his own and to join the four powerful talents he guided through FFXV's production in a group panel. Furthermore, all five event guests participated in fan signings and other activities that saw them mingling with fans.
In the article linked below, we will recount especially memorable answers from each of these kind and gifted individuals to questions from their fans, as well as recall an unforgettable moment or two that (rather appropriately, given Prompto's skill in the game) is immortalized in photograph. Most comments in the article will come from the Q&A panels, though some took place during other occasions.
Please enjoy the article, I hope you enjoyed "Episode Ignis" as much as I did, and Happy New Year!