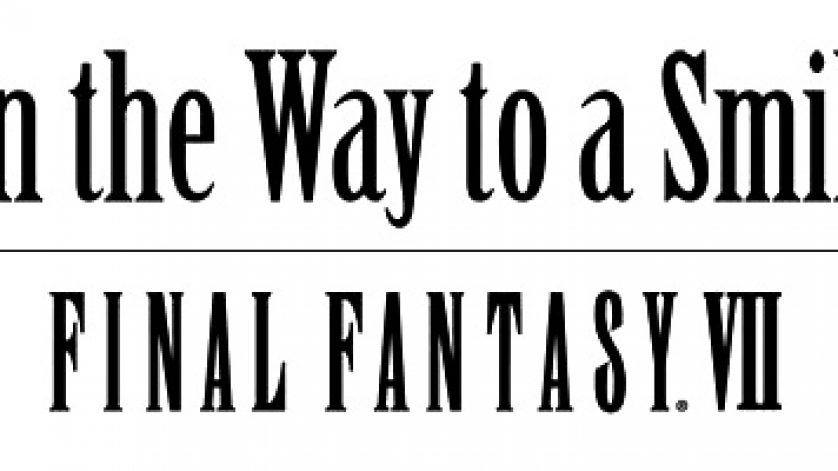 Exclusive interview with French On the Way to a Smile translator
by Glenn, The Twilight Mexican
April 25, 2014
0 comments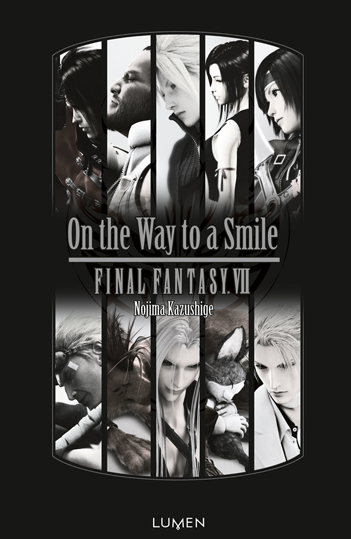 As we reported late last month, Kazushige Nojima's On the Way to a Smile: Final Fantasy VII novella collection was officially licensed and translated for publication in France on April 3. This new edition's translator, Cécile Sénaux, has kindly taken the time to provide TheLifestream.net with an interview regarding her work so that we may pass it along to you, the fans. She's joined by her colleague, Frédéric Mory, who assisted her with the rewriting phase of the French edition.
Please read on, and do enjoy.
---
TheLifestream: We'd like to congratulate you on seeing the publication of your efforts to translate this book from Japanese to French, and to thank you for your work in making the material available to even more fans of the Final Fantasy series than before.
Cécile Sénaux: First of all, I want to thank you for your interest in this book and my work on it. Then I want to apologize for my late response and my mediocre English skills.
I asked my colleague, Frédéric Mory, to chip in. He was instrumental in the rewriting phase of this work, and his expertise in the FF world was invaluable.
TLS: Would you kindly tell us about your backgrounds in translation and interest in Japanese?
CS: I have been a literary translator (Japanese to French) for over 12 years. I studied Japanese in high school and at university, and got to spend one year at a Japanese university on a grant. I have also been an officer in the French Air Force, which is a tremendous help when I need to translate some military slang.
Frédéric Mory: I studied Japanese at a university (Paris) for four years, and have translated a couple of manga. I often translate some Famitsu pages and achievements or trophy lists of typical Japanese games. I'm also working on the French version of "Samurai Spirits RPG."
TLS: How were you chosen for this project? Did Square Enix provide any support to you during the translation process or a means of contacting the auteur of the original prose, Kazushige Nojima?
CS: A few years ago, I translated the first volumes of the FFXI Online novel series, and got a little attention from publishers interested in the FF world. That is why Cécile Pournin at Lumen chose me for this new FF translation.
FM: Most of France didn't appreciate the way Final Fantasy VII was translated when it came out in Europe. There were many, many mistakes, starting with the main characters' names. The following games corrected most of them. As I played it several times, in Japanese, French and English, saw the movies and OVA, and played the spin-off games too, I had a pretty good vision of what was expected for our French readers.
TLS: Were you a fan of the Final Fantasy series or Final Fantasy VII before being selected for this project?
CS: I knew the FF world from previous work as well as from personal interest. I do not define myself as a "fan," though, and I am not a hardcore gamer.
FM: I'm an old fan of that series. I started with Final Fantasy IV on SNES (I remember the cartridge was named Final Fantasy II in the USA), which is probably one of my all-time favorite games, and made me love that series forever.
TLS: How much time were you provided to complete the translation? How long did it actually take?
CS: I had three months, and that is what it took.
FM: Translation, of course, requires a lot of time. The rewriting phase was very short. I'd say … around 10 days.
TLS: Are there any parting thoughts you would like to share with the Final Fantasy fans, whether they be French, Japanese, English or otherwise?
CS: I hope this will interest your readers. Best regards.
TLS: Thank you both again for your time and consideration.