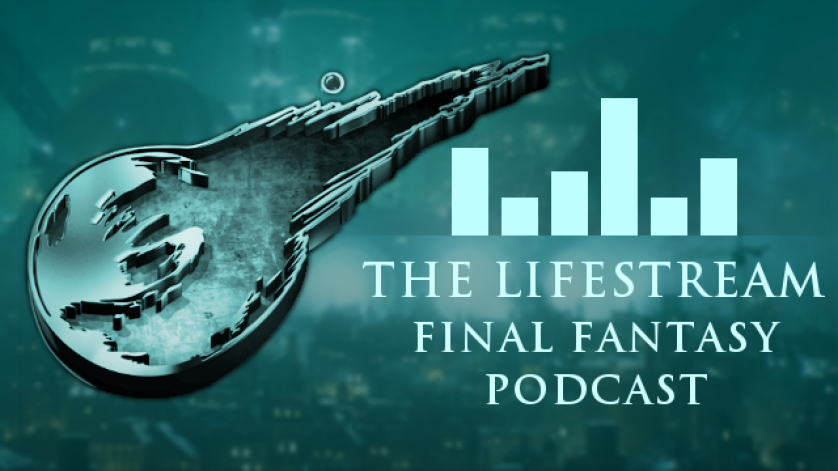 The Lifestream Podcast – Episode 20
by vaderSW1
July 1, 2016
0 comments
Episode 20: XV News and More!
It's the twentieth episode of The Lifestream Podcast! Join Join Carlie, JasonTandro, lithiumkatana17, Ryushikaze, and vaderSW1 as they go on a mythical journey into all things Final Fantasy!
In this episode we briefly discuss some current Final Fantasy (and related) news:
The Lifestream.Net announces affiliation with KupoCon 2017
A special announcement regarding The Lifestream Final Fantasy Retrospective for Final Fantasy VI
The Lifestream Community Reading
Brotherhood:  Final Fantasy XV Episode 2
Final Fantasy XIV:  Heavensward Patch 3.3 – Revenge of the Horde
Kingsglaive:  Final Fantasy XV receiving a limited theatrical release in North America
A King's Tale:  Final Fantasy XV
E3 Trailer for Final Fantasy XV
Final Fantasy XV VR feature
Wait Mode for Final Fantasy XV
World of Final Fantasy release dates
Final Fantasy Type-0 Online confirmed coming to North America and Europe
Gamespot article regarding a possible future Ivalice game entry
We then move onto our main topic of discussion – The announcement of Final Fantasy XII:  The Zodiac Age – before responding to some listener feedback.
This episode's question for the listeners is: What do you think of Square Enix's E3 presentation?  Did it excite you even more for Final Fantasy XV? Email us at [email protected] or reply to the episode post on the Lifestream Forums and let us know! We'd also love to hear your questions, comments, and episode topic suggestions, and we'd appreciate it if you could leave us a review on iTunes. We will do our best to read your feedback on air!
Music appearing on this podcast:
"Take a Chance" Kevin MacLeod (incompetech.com) Licensed under Creative Commons: By Attribution 3.0
"Discovery Hit" Kevin MacLeod (incompetech.com) Licensed under Creative Commons: By Attribution 3.0
"The Lonely Man" composed by Joseph Harnell from The Incredible Hulk (Music from the Television Series)
Total run time: 1:55:22. Contains explicit language.
Extras:
Podcast: Play in new window | Download
Subscribe: RSS