Script Resource: The Crisis Core DMW Character Cutscenes
by Shademp
April 19, 2015
1 comment
Our library of Final Fantasy VII Compilation references has now been expanded through the addition of the English script from the Crisis Core Digital Mind Wave character cutscenes! You can click the link in the previous sentence or browse our Crisis Core content page to find it.
At the end of the article you can find notes on how this feature was put together as well as some general comments on the cutscenes.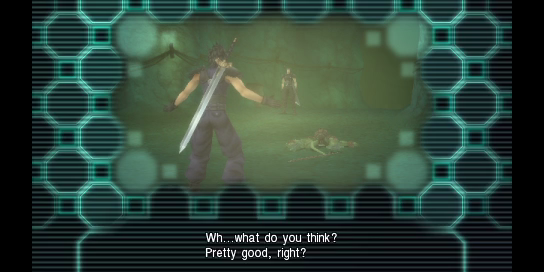 Enjoy and don't forget to check out our Crisis Core Research Thread in the forums!