Does Maiden Who Travels the Planet at least fit into continuity even if it weren't canon?
Here, I'll present the comprehensive list of points that have been brought up as contradictions in Maiden, and address whether they are actually definite contradictions with the original game or the wider Compilation.
1) Maiden says that "the entire planet's consciousness was awakened" when the Lifestream moved against Meteor, while Aerith's 10th Anniversary Ultimania profile (pg. 52 of the Revised Edition; pg. 50 in the original) says she used a portion of the Lifestream to stop it
-Not a contradiction with the original game or the wider Compilation. These two ideas are not mutually exclusive.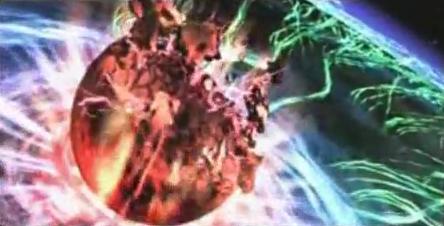 Having the entire Lifestream available doesn't equate to using all of it, nor is that a reasonable reading of the material — especially when all visual depictions of Meteor being taken down have shown Lifestream tendrils still pooling off the horizon, indicating that much of the Lifestream was nowhere near Meteor.
2) In Maiden, Hojo's spirit goes into the Lifestream, where Aerith meets him again, but Dirge of Cerberus revealed that his spirit was in the worldwide network
-Not a contradiction with the original game or the wider Compilation. Hojo's actual spirit went into the Lifestream. The entity encountered in DC is Hojo's fragments — a digital copy of his mind.
We know this for several reasons. First, Lucrecia referred to her own fragments as a "memory copy":
"Jenova's cells… Vincent… Stored as data… Must leave… Thought… I loved… Record… Memory copy… For him… It was wrong… Wait… Disperse… …so sorry… Apply… …but I… For… Fragment… Survive… Hope… who…?"
This is true of both the Japanese and English scripts of the game. The original Japanese text:
ジェノバの特性……
ヴィンセントの
データとしての
残さなきゃ……
思考
愛してしまう……
記録
記憶のコピー
あの人のために……
ダメなのに……
あれ……?
断片化
ごめんね……
応用
でも……
誰の……
フラグメント
生きて……
希望
……ため
These fragments act through Shelke and even interact with Vincent at times during DC, even while the original Lucrecia is still alive, residing within a crystal behind that waterfall near Nibelheim.
Second, while in the official English version of DC, Hojo's copy says, "Three years ago, while I was still running about looking for Sephiroth, I took it upon myself to distribute my data– my mind, my knowledge, my inner being, across the worldwide network," the Japanese text from that scene says something different:
"Into the worldwide network, I scattered my fragments …… my mind ……. data of my thoughts and knowledge."
Japanese text:
私は3年前、セフィロスを追いながら、世界中のネットワークに自らの断片……そう私の頭脳……知識と思考のデータ、それをバラまいた。
Here, the copy specifically refers to itself as fragments — which we know, thanks to Lucrecia, to be data that is a copy of someone's mind. Hojo's copy further explains that fragments — and, therefore, itself — are "data of my thoughts and knowledge."
As explained in DC, these fragments were left behind as a failsafe in the event that something untoward should happen to Hojo after injecting himself with JENOVA's cells during the original game:
Hojo: "I attempted to perfect my body for Omega by injecting myself with Jenova's cells. However, that didn't go as I had planned."
Hojo: "I failed to consider the fact that the cells might try to take over my mind and eat away at my soul."
Hojo: "And so, as a safety measure, I came up with a brilliant plan to transmit my neurodata across the worldwide network."
He then distributed the recorded fragments into the worldwide network with his final breath after being defeated by Cloud and co. atop the Sister Ray during the original game. This is depicted in DC's opening, where Yuffie detects life signs still at the top of the cannon during an evacuation of the area on the night Hojo was killed.
Vincent scales the giant weapon to find Hojo now laying motionless in front of the cannon's computer terminal, of which one of the screens says "start fragment program."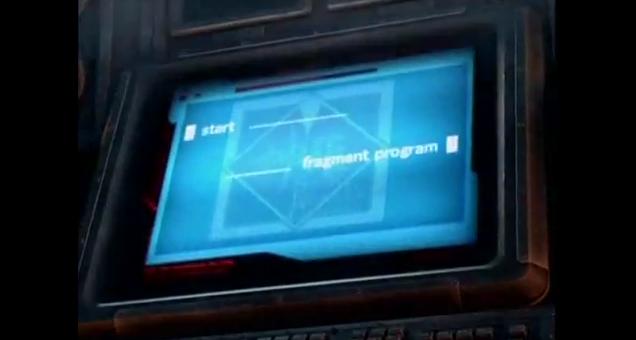 In other words, the copy fought in DC was created before Hojo even battled AVALANCHE (there sure wasn't any lab equipment on top of the Sister Ray for scanning and recording one's mind), and distributed into the worldwide network shortly after the battle, and immediately before he died. The copy is simply that — a copy. Not the original Hojo.
Granted, there is a moment where a ghost-like apparition of Hojo arises from Weiss's body after Vincent defeats him in battle prior to Omega's awakening, but by that point, Hojo's fragments had come to inhabit that living body. Given FFVII's cosmology — in which the memories of the dead are recycled into new spirit energy to give life to new living things — what could the thoughts and memories that inhabit and act through a living body be called but a spirit, even if they began as computerized data?
In the interest of a full analysis, it does bear acknowledging that the opening of DC was originally intended to take place on the night that Meteor descended on Midgar and was countered by Holy, as detailed in such places as Vincent and Yuffie's profiles from the FFVII 10th Anniversary Ultimania (pp. 69 and 72 of the Revised Edition; pp. 67 and 70 of the original). That version of events was, indeed, a contradiction between Maiden and the Compilation, as Maiden spoke of Aerith encountering Hojo in the Lifestream prior to AVALANCHE fighting Sephiroth.
However, that continuity error has been retconned by Case of Shin-Ra. The opening of DC now takes place where it belonged all along — the night that Hojo was fought atop the Sister Ray cannon.
3) Maiden gives the impression that all other Cetra had already been diluted into the Lifestream, while On the Way to a Smile: Case of the Lifestream White features Aerith enlisting other Cetra consciousnesses to aid her in her mission to counter Sephiroth's malevolent will
-Not a contradiction with the original game or the wider Compilation. Yes, Maiden gives the impression that all other Cetra consciousnesses had already been diluted, as that of her mother — the last Cetra known to have lived prior to Aerith — was said to have already diffused: "My mother died and she was also a Cetra… It's been fifteen years. In that time, maybe I'll disappear and become one with the Planet too" (translation by Xcomp/LH Yeung).
However, the Cetra consciousnesses that Aerith encounters in OtWtaS: CotL White were already diluted as well, into what the story calls "fragments of consciousness":
(Translation by Xcomp/LH Yeung)
"Having lost the core of their emotions, the surface animosity disappeared. The woman had found a solution, however more and more spirits steeped in spite appeared, and it was too much for her to bear. She rushed through the Lifestream in search of other souls to help her. Ancients, on the verge of diffusing. These fragments of consciousness accepted her undertaking."
This is consistent across the two stories.
For that matter, though, if existing in the same continuity as Maiden, CotL White would take place some two years later. Given how little she initially understood about being in the Lifestream during Maiden before she began doing things like waking Zack up (something she apparently did in canon anyway given his presence in Advent Children), it's not hard to imagine that she could have learned more about how her Cetra abilities could influence the Lifestream, and then sought out what "fragments of consciousness" there were of past Cetra to awaken them as well.
4) In Maiden, Aerith witnesses Tifa reconstructing Cloud's shattered personality within the Lifestream. On pg. 33 of the Crisis Core Ultimania, it's said that Tifa becomes the only witness to his blurry memory during the original game, and that she also plays an important role in him regaining his true self
-Not a contradiction with the original game or the wider Compilation. Tifa is the only witness to Cloud's blurry memory during the original game — but this line wasn't in reference to the Lifestream sequence in which she helps him reassemble his mind.
Notice that the passage says she becomes the only witness to his questionable recollection, and that she also plays an important role in him regaining his proper memories — this second event being what happens when the two fall into the Lifestream together.
She's the only witness to his blurry memory because she's the only one who recognized that his memories were off throughout the first disc of the game.
For that matter, even if the line from the CC Ultimania had been in reference to what goes down in the Lifestream, Tifa would still be the only living witness — but that wouldn't preclude non-living witnesses. They were in the Lifestream, after all, which is composed of consciousnesses — and at that point, Aerith's was one of them.
5) Maiden says that Sephiroth's consciousness smiled and then vanished in a fit of laughter when Cloud defeated him at the end of the original game. The image of Sephiroth that Cloud defeated was not shown smiling and did not appear to be laughing as it discorporated in the game itself
-Not a contradiction with the original game or the wider Compilation. The moment before the ending FMV began, in which the camera lingered on Sephiroth and during which he appeared to struggle to remain standing, could be taken as this moment.
The writing of that scene in Maiden does lend the impression that Sephiroth smiled almost defiantly while trying to resist his demise, only to succumb:
(Translation by LH Yeung/Xcomp)
"The mad apostate angel smiled boldly. But the damage he had taken was far beyond what he could endure and his spiritual body started to fall apart as he laughed. Beams of light blasted out from inside his body as if they were cutting him apart."
Though a smile is not obvious there, given the limited graphics of the game and the fact that the expressions on the characters' battle animations never changes, it can't be reasonably ruled out either.
There's also the fact that the screen faded to black shortly after Cloud dealt the finishing blow with Omnislash. There could have easily been a smile and laughter from Sephiroth then before he was shown looking up at Cloud in shock.
As for his laughter alone, even if it didn't come before he began exploding into beams of light, this was a mental rather than physical battle to begin with. Cloud was able to hear Sephiroth's laughter in his mind prior to the battle, and it's certainly easy enough to believe — keeping in mind that we're discussing a game that lacked voice acting — that Sephiroth could have let out another peal of laughter as he dissipated; one which would have went unheard by players.
The image of him onscreen need not have been laughing for his consciousness to have still been laughing. It's certainly not as though he had a physical body to demonstrate laughter with when Cloud could hear him laughing inside his head.
While the presence of a smile and laughter is not directly corroborated by the scene in the original game, it's not directly contradicted within that presentation either.
6) Maiden says that Aerith was attracted to Zack by his carefree smile when she was 17. She was 15 when she met him in Crisis Core
-Not a contradiction with the original game or necessarily even Crisis Core. Maiden doesn't outright say that Aerith met Zack when she was 17 — merely that his smile had attracted her to him then.
Seeing as how that was her age when she last saw him, that's not necessarily a contradiction, as it may be commenting on her attraction during that period.
7) Toward the end of Maiden, Zack claims to Aerith that Omnislash was his technique. This is never corroborated by Crisis Core nor any other Compilation materials that feature Zack. Not even any Ultimania guides say such a thing
-Definitely not a contradiction with the original game, and not necessarily one with Crisis Core either. Zack is playful and flirtatious. He may have been being exactly that in this scene.
8 ) Aerith was unaware that Zack was dead during Maiden until his spirit appeared. She should have been able to sense his death long before, as demonstrated in Crisis Core. Even the original game would leave us to think so, given that she was able to sense the spirit of Elmyra's husband, a complete stranger to her
-Not a contradiction with the original game or Crisis Core. All CC showed is that Aerith sensed something that distressed her, but not that she knew what she sensed.
As for the original game, she may have only sensed the spirit of Elmyra's husband because it had come close enough to try to see Elmyra. Aerith, after all, did tell her adoptive mother that he was trying to get to her: "Someone dear to you has just died. His spirit was coming to see you, but he already returned to the planet."
In whatever case, the official position on this matter is that Aerith was unaware of Zack's death anyway, as stated on pg. 197 of the FF 20th Anniversary Ultimania File 1: Character guide:
Although Zack is already dead at the beginning of the story, Aerith is unaware of this fact.
物語の開始時点においてザックスはすでに故人なのだがエアリスはその事実を知らない。
9) During the time of the original FFVII, Aerith had come to terms with the knowledge that Cloud and Zack were two different people. However, in Maiden, when she tries to remember the details of who Cloud is, her thoughts just end up awakening Zack's spirit, as though she still thinks of them as the same
-Not a contradiction. Maiden even says early on that Aerith had already figured out that Cloud and Zack were different:
"Initially, she thought he had similarities to her first love. Although they didn't share faces, voices or disposition, his behavior and
mannerisms made her wonder about this mysterious person — but that was alright in an instant anyway. Because she had come to love him more than her first love.
For that matter, when she accidentally awoke Zack, she was basically wringing her hair out trying to recall unique details about Cloud that would allow her to help him recover himself — so she naturally went over everything she remembered him doing, including the things that reminded her of Zack:
"He gave off a mixed-up impression, but was it all fake; just part of his false personality? … No, that can't be the case. There were thoughts he couldn't have had unless he were Cloud. Things he could do because he was Cloud. He wasn't an empty shell from the beginning!"
However, she couldn't determine the reality. And so, her thoughts just went in circles. Aerith traced her memories again. Memories that showed Cloud's habits. The way he walked. She went over each of his actions one by one …
A consciousness that had already dissolved into the sea of mako awoke. Responding as though summoned by the image she traced with her memory, "he" wakes up.
She also calls attention to the differences between the two again after Tifa helps repair Cloud's fragmented psyche, telling Zack that he isn't "simplistic and awkward" like Cloud.
10) In Maiden it's said that Zack's smile attracted Aerith to him. In Crisis Core, it's established that her eyes attracted her to him
-Not a contradiction with the original by any means, and not really one with Crisis Core either. Maiden doesn't say that Zack's smile was the first thing that attracted Aerith to Zack, as it was in CC, nor is it likely to have been the only thing anyway.
In other words: you can be attracted to more than one thing about someone.
11) In Maiden, it's said that Zack's blue eyes were the proof that he was in SOLDIER, but Weiss from Deepground has yellow eyes while Nero and Rosso have red eyes
-Not a contradiction with the Compilation. For accuracy's sake, Weiss actually has blue eyes with yellow rings around the pupils, much like Cloud's blue eyes with green rings around the pupils — and Cloud definitely has been showered with mako. What the line on pg. 587 of the FFVII Ultimania Omega says is that "Zack was materializing before her, bearing bluish eyes that were the proof of being SOLDIER" (ソルジャーの証である青みがかった瞳を持つ、ザックスがそこに現れていた)。His eyes are simply bluish, possibly with a green ring like Cloud's. While typically meaning "blue," Japanese people often also use "aoi" (青) to describe things that are green (e.g. green traffic lights) rather than using "midori" (緑).
In any case, while Rosso and Nero do have red eyes rather than blue or even green, they were also subjected to unique experiments unlike any other SOLDIER. That these experiments may have influenced their eye color is not out of the question, particularly in Nero's case, being exposed as a fetus to stagnant mako rather than the pure substance.
For that matter, Aerith would not have known of Deepground and the Tsviets. It may well be that the color and glow of Zack's eyes would be proof enough to her or the average person.
12) Aerith's overall attitude toward Zack in Maiden is less affectionate than one would expect it to be given their interactions in Crisis Core
-Not a definite contradiction with either the original game or Crisis Core. While I personally would expect more out of a reunion between them given their history from Crisis Core, that's a subjective position. At most it could be called an awkward interaction, but she's clearly still fond of him.
At any rate, definitely not a contradiction with the original game.
As can be seen from all of this, Maiden Who Travels the Planet does actually fit into continuity just fine. It's my belief that Maiden sees all the debate concerning canonicity that it does due in large part to FFVII's infamous Love Triangle Debate and misconceptions on the part of fans who believe that Maiden has potential implications for the LTD.
In actuality, Maiden tells us nothing of Cloud's romantic leanings, which is all that really matters in debating the LTD given that we already know both Tifa and Aerith wanted to be with him.
So, while you might have one person who prefers Aerith and Cloud as a couple insist that Maiden is canon and that it saying Aerith loves Cloud much more than her first love, Zack, is a big deal, it's really not. Likewise, while you might have someone who prefers Tifa and Cloud as a couple insist that if Maiden were canon, then Aerith awakening Zack's spirit instead while trying to think about features of Cloud is a big deal, it's also really not.
Again, neither of these scenes tell us anything about what Cloud wants. The most we hear about his feelings where the two women are concerned is the devestation he felt over Aerith being murdered right in front of him — and it's not exactly breaking news that Cloud cared about Aerith or that her death hurt him deeply.
Really, it tells us about as much about what's going on in his head where romance is concerned as his refusal to leave Cid behind on the Shin-Ra No. 26 rocket does. Which is to say, not much.
In summary: If Maiden Who Travels the Planet isn't canon, it deserves to be more than Before Crisis, Crisis Core and Dirge of Cerberus.
And with that, we conclude our look into the canon of the FFVII series. Hope you enjoyed, and maybe learned something. Thanks for reading!