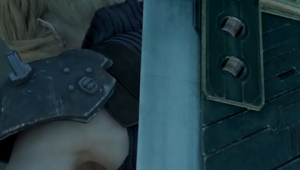 Excerpts from an FAQ article on FFVII written by Squall_of_SeeD, answering some of the frequently asked questions about plot points in FFVII and the Compilation thereof. The FAQ is hosted in its entirety on GameFAQs, where it includes this information and much more.

---
*Q: The box that held Jenova's "head" in AC was a bit small for holding an
entire head. Was that what was actually in it?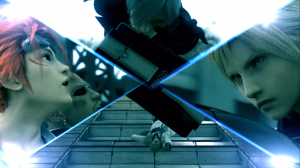 *A: According to Takeshi Nozue, co-director of the film, the contents of the box were referred to as the head, but what the box actually contains is just random remains of Jenova.
Of course, this might mean that some material from her head was within the box, but Nozue doesn't indicate it to necessarily be the case. They simply refer to the box's contents as "the head" for simplicity's sake.
*Source: Advent Children Prologue book (pg. 62)
---
*Q: Why does Kadaj scream out in anguish when he looks into the box holding Jenova's remains?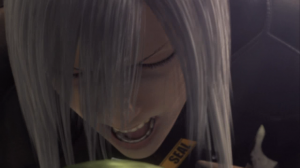 *A: According to the script of the film packaged with the Advent Pieces Limited edition in Japan, as well as the script included with the Limited Edition Collector's Set release in North America, Cloud damaged the box further than Rufus's earlier shot already had.
The contents of the box were damaged as a result of these attacks, and Kadaj probably assumed that what should have been a healthy looking part of Jenova had been mangled — and that she had, thus, been hurt. So he was grieving, basically.
---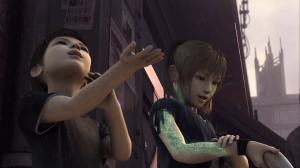 *Q: What was that rain that Aerith brought which cleansed people of Jenova's cells and disintegrated Kadaj, Yazoo and Loz?
*A: It was most likely a representation of Aerith's Great Gospel Limit Break, which would completely heal party members in Final Fantasy VII and fell from the sky as rain.
As far as what it was in plainer terms, it looked like Lifestream mixed with water. When looking at the hole that Kadaj blasted into the floor of Aerith's old church, one can clearly see the Lifestream mixing with water.
Once Sephiroth was out of the picture, Aerith unleashed the city-wide Great Gospel seen at the end of the film.
---